Quality and flavour are of the utmost importance to us and we never compromise on either.
Our flavour menu has been developed to go above and beyond the purist chocolate fudge brownie to the heights of decadent Salted Caramel brownies and retro Black Forest brownies.
If you would like to order any of the flavours shown below, please visit our shop page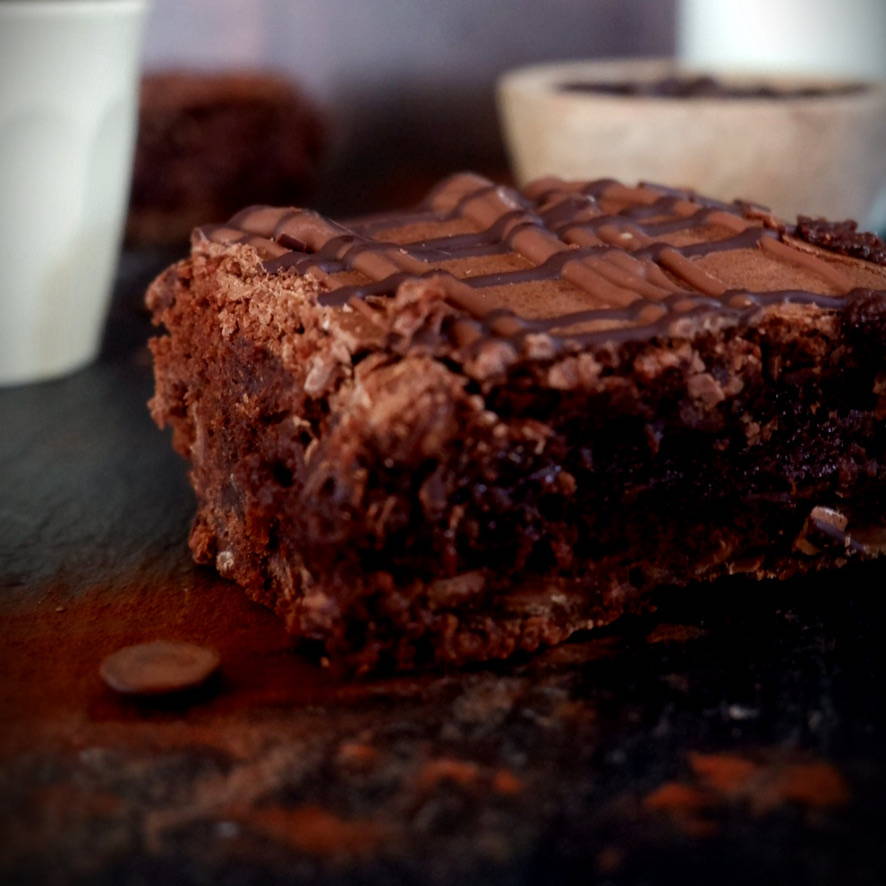 A classic brownie with an extra chocolate twist. Obviously, there's no such thing as too much chocolate. Fudgy chocolate brownie with generous chunks of milk and dark Belgian chocolate.
Gluten Free option also available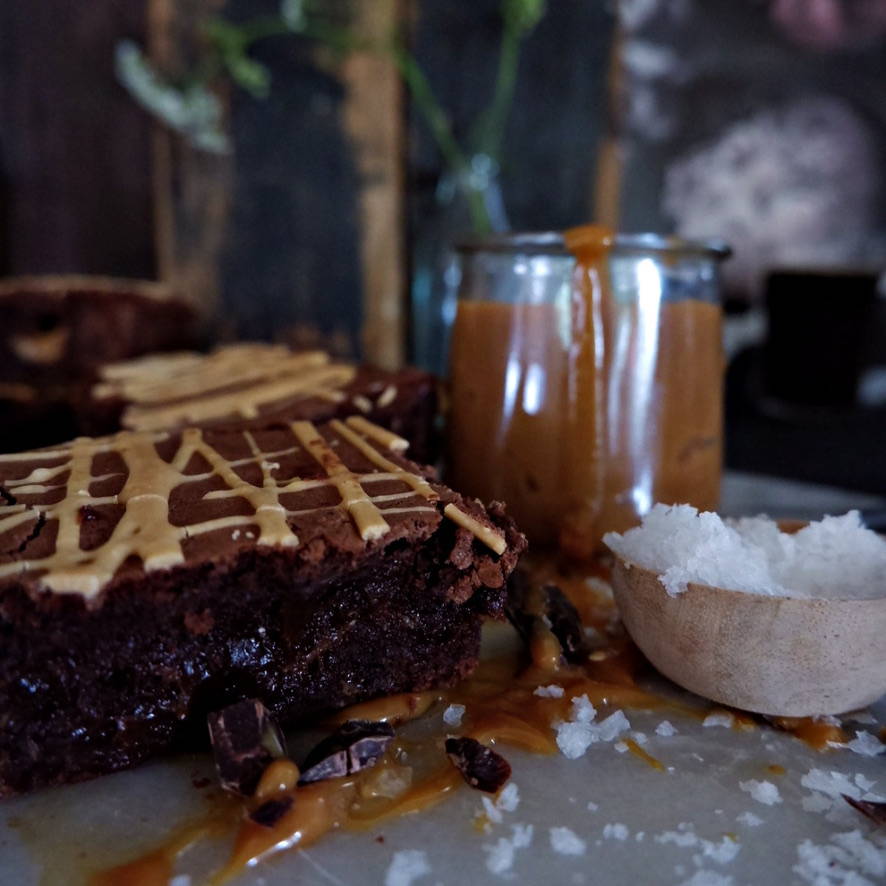 Sea Salted Caramel Brownie
A decadent brownie with a perfect blend of sweet and salt. The salt subtly counters the sweet to create an explosion of flavour. Rich chocolate brownies with a generous drizzle of silky smooth caramel and just a touch of Malden salt flakes.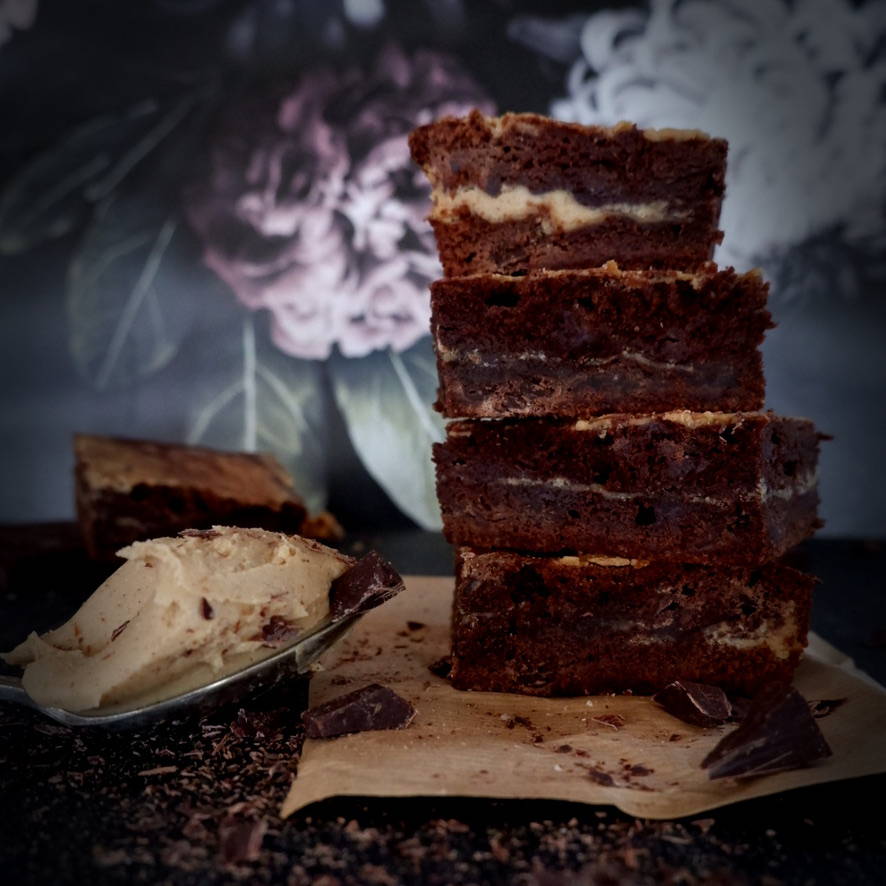 A sumptuous brownie, because nothing goes better than peanut butter and chocolate. These brownies will blow your chocolate and peanut-butter loving mind. Our classic chocolate brownie with swirls of smooth peanut butter.
Fun brownies that tempt out the inner kid. Our classic brownies are stuffed with sweet surprises that make every bite a different taste explosion. Cherries, walnuts, sultanas, cookies, marshmallows are liberally scattered through our classic fudgy brownie.
Retro throwback or a sophisticated luxury? Either way, with whole dark cherries nestle in the gooey chocolate base and dusted with rich cocoa, who can resits?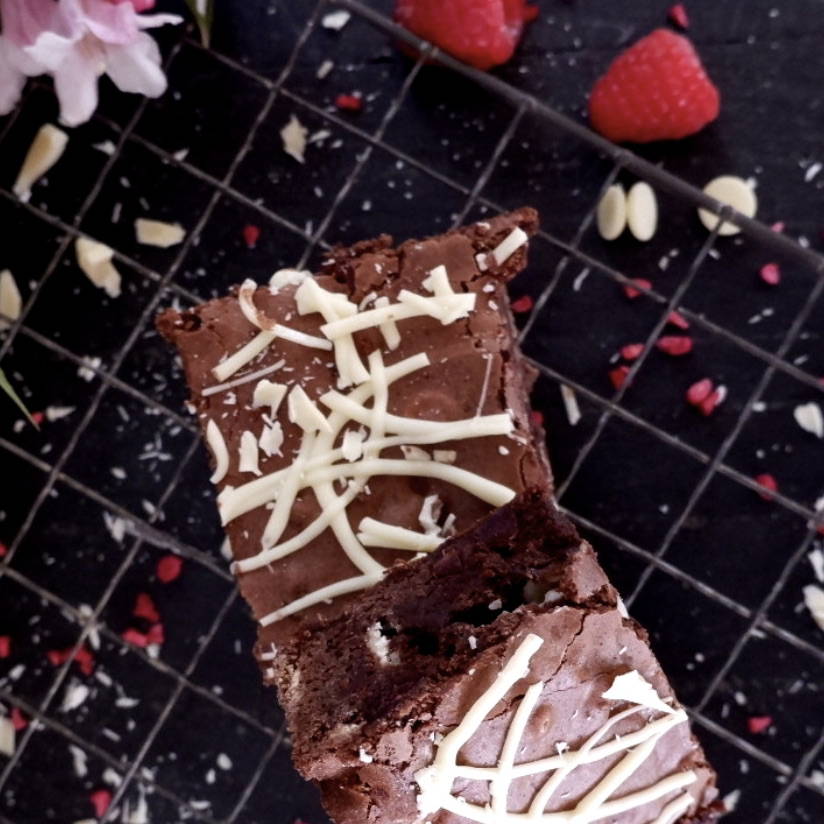 White Chocolate and Raspberry
A fun brownie, that shows its lighter side. Fresh raspberries provide that touch of sharpness to complement the sweet. A classic chocolate brownie studded with intense raspberries and marbled with a white chocolate drizzle.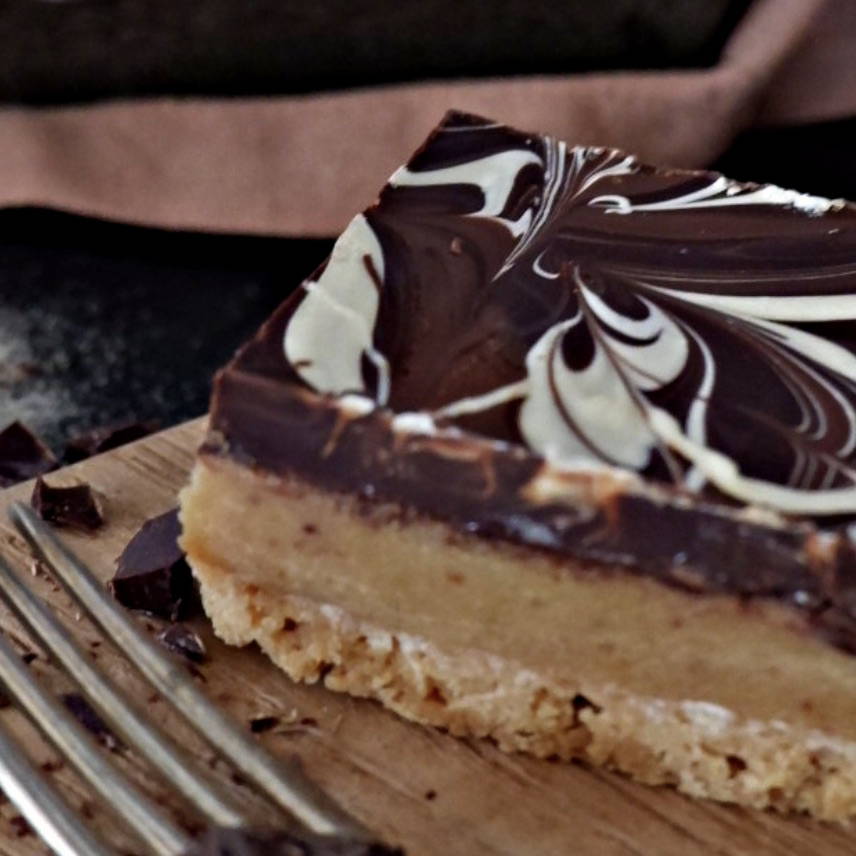 Feel like you've won the lottery. This classic beauty is a perfect afternoon pick-me-up. Gooey fudgy caramel sandwiched between crumbly gluten-free shortbread and the snap of marbled chocolate topping.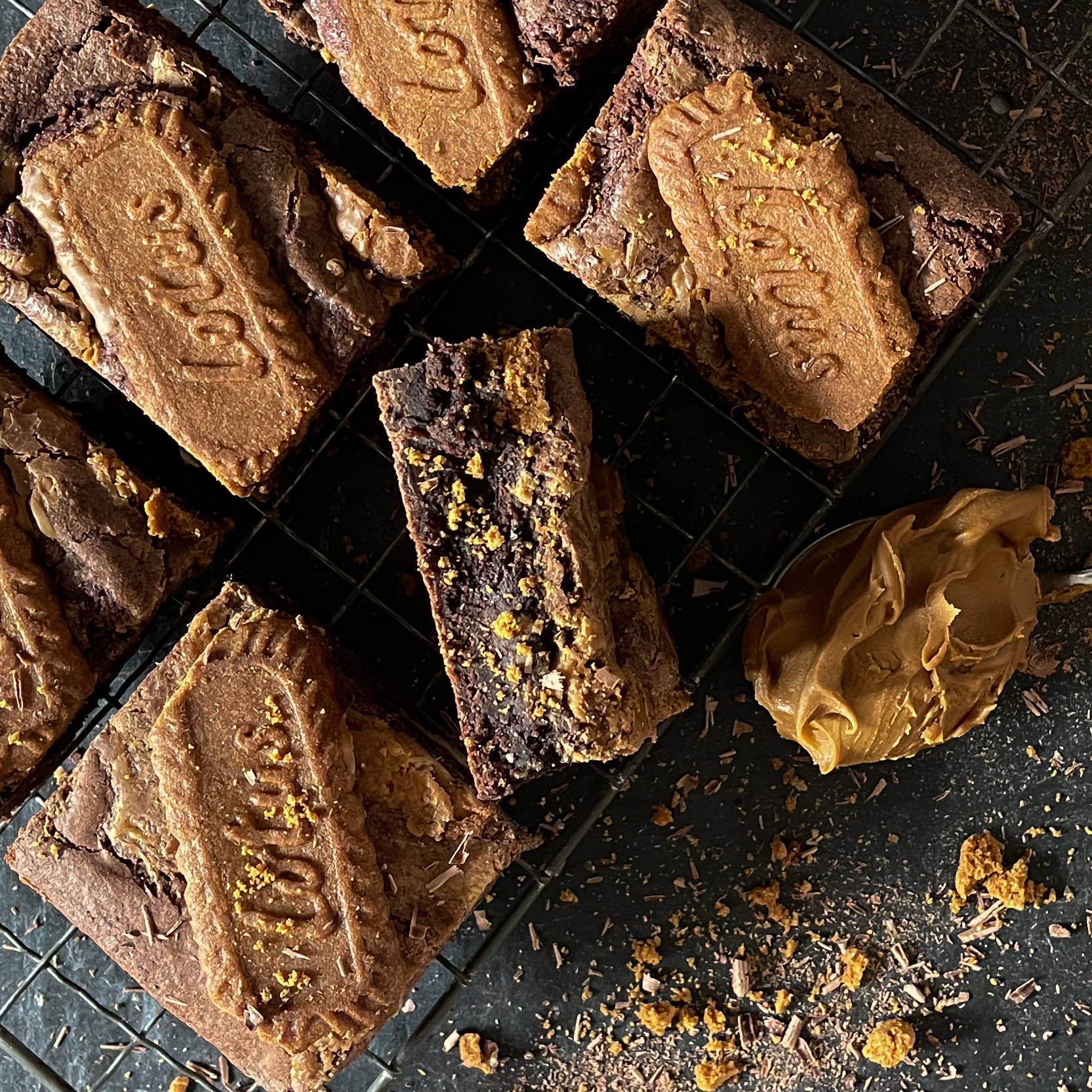 No need for an appointment at the hairdressers to enjoy this caramel biscuit treat. Our fudgy chocolate brownie has been spiced up with dollops of buttery caramel biscoff spread and topped with a crunchy Lotus shortbread.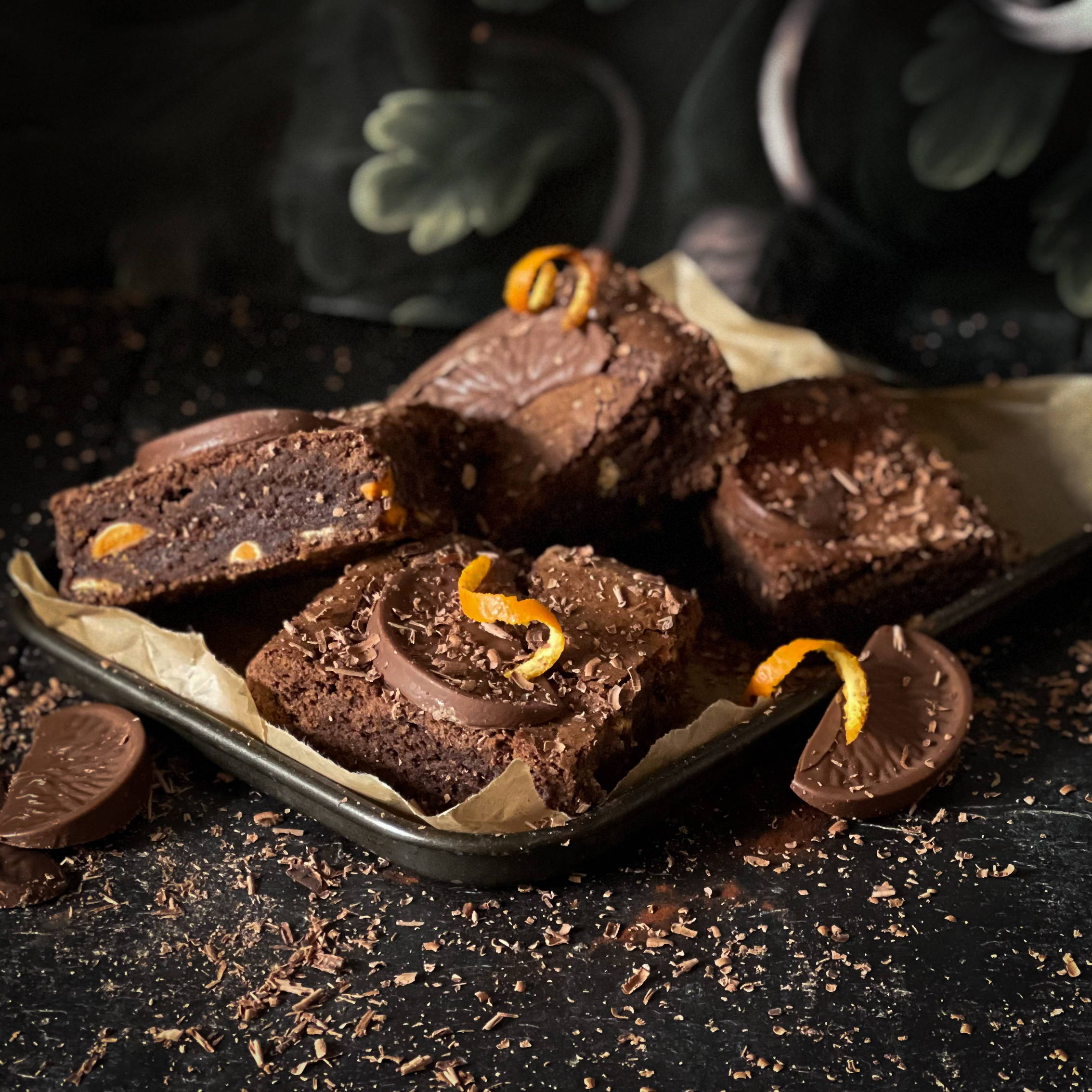 Triple Chocolate Orange Brownies
Why so much Orange? Because chocolate and orange together is a match made in heaven and we want as much as we can get. This brownies is packed with chocolate orange chunks and swirled with zesty orange curd. Topped with a segment of chocolate orange, its not Terry's, its mine!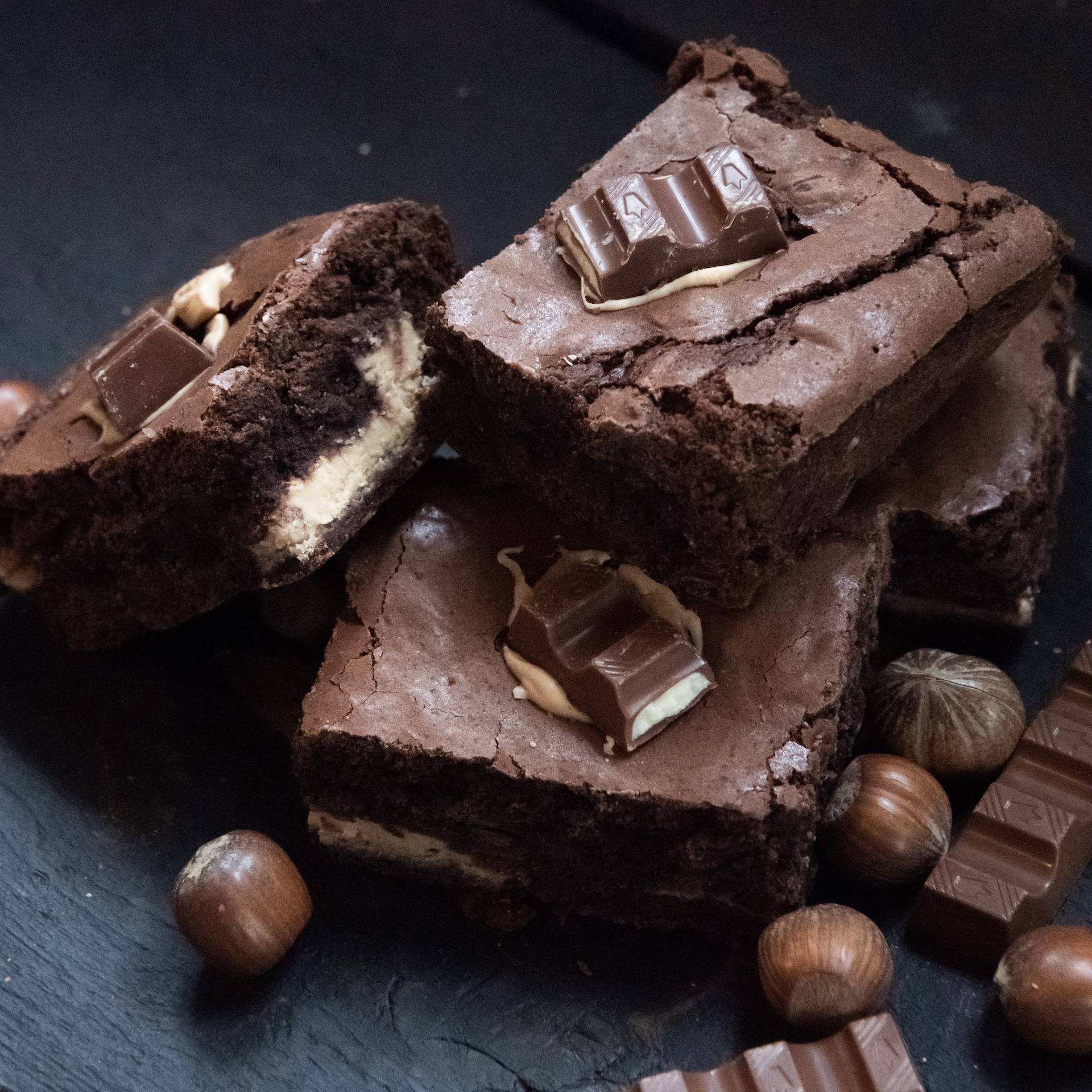 No surprises here, just our fudgy chocolate brownies with a not so-hidden layer of hazelnut and white chocolate cream. Plastic toys just aren't that tasty!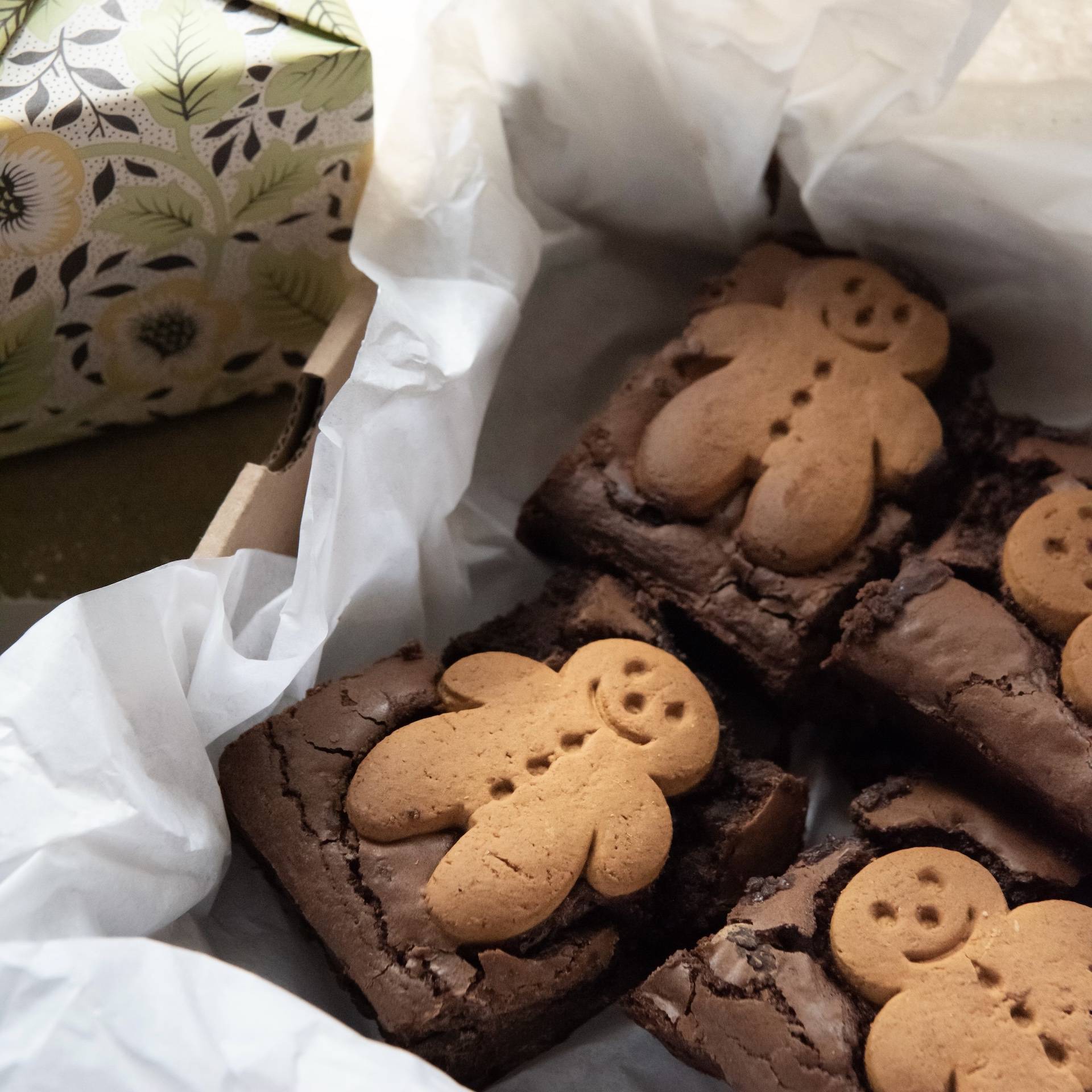 Gingerbread and Caramel Swirl Brownie
Sugar and spice and all things nice. These irresistible brownies are packed with delicious gingerbread spices, stem ginger and then swirled with sea salted caramel, topped with a crunchy gingerbread man.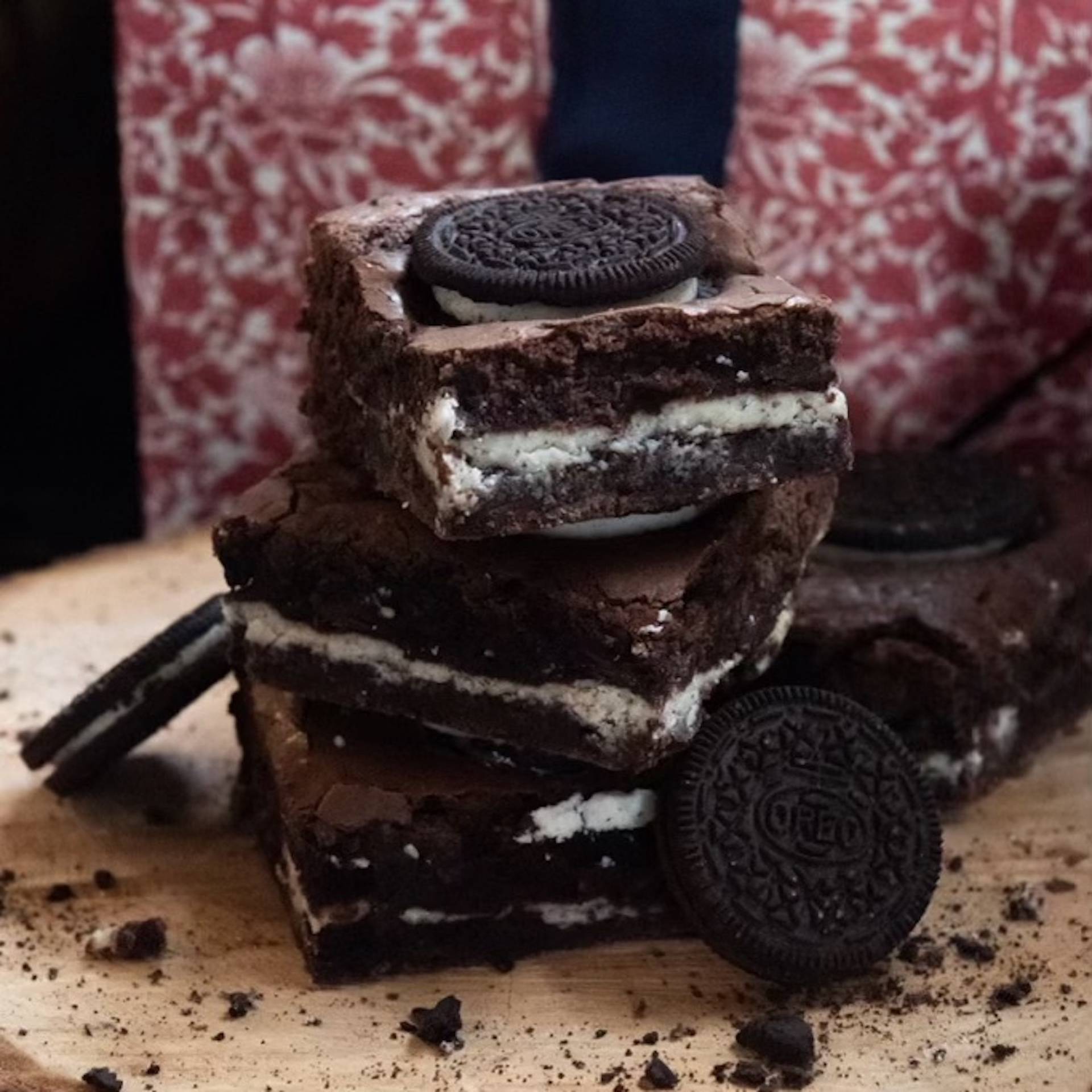 Cookies and Cream Brownie
All the best bits of an Oreo Cookie in a brownie. We sandwich the white stuff ( icing layer) in-between layers of our chocolate fudge brownies, and top with an extra cookie, glass of milk optional.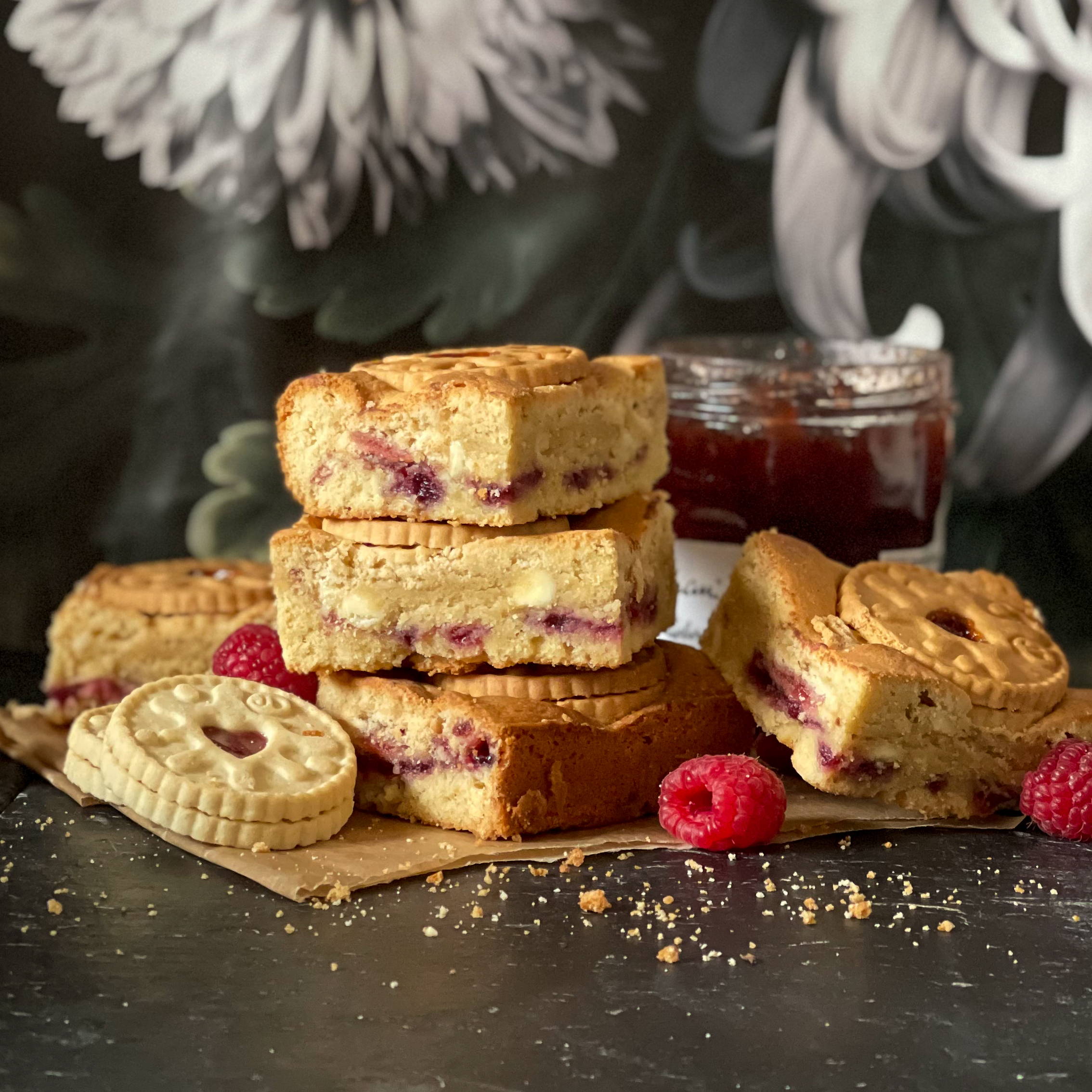 If you don't fancy a major chocolate hit, go for our blondie. These Jammie Dodger blondes are pack with white chocolate, mini Jammie Dodgers swirled with raspberry jam and topped with more Jammie Dodgers taking this blondie to a new level of deliciousness!