Signature recipes to suit every palette
Our macarons are perfectly light and delicately crisp on the outside, with a chewy interior and filled with the finest ganaches, award winning curds and creams which sets the above the rest. Our entire range is gluten free, suitable for vegetarians and contains no artificial flavours.
We love any excuse to experiment so if you have something special in mind let us know.
If you would like to order any of the flavours shown below, please contact us by calling 07810 305 742 or email maryann@thecrowkitchen.co.uk.
Mixed boxes of macarons are available via post in our shop
Our collection is forever growing however these are signature flavours which we keep in stock at all times.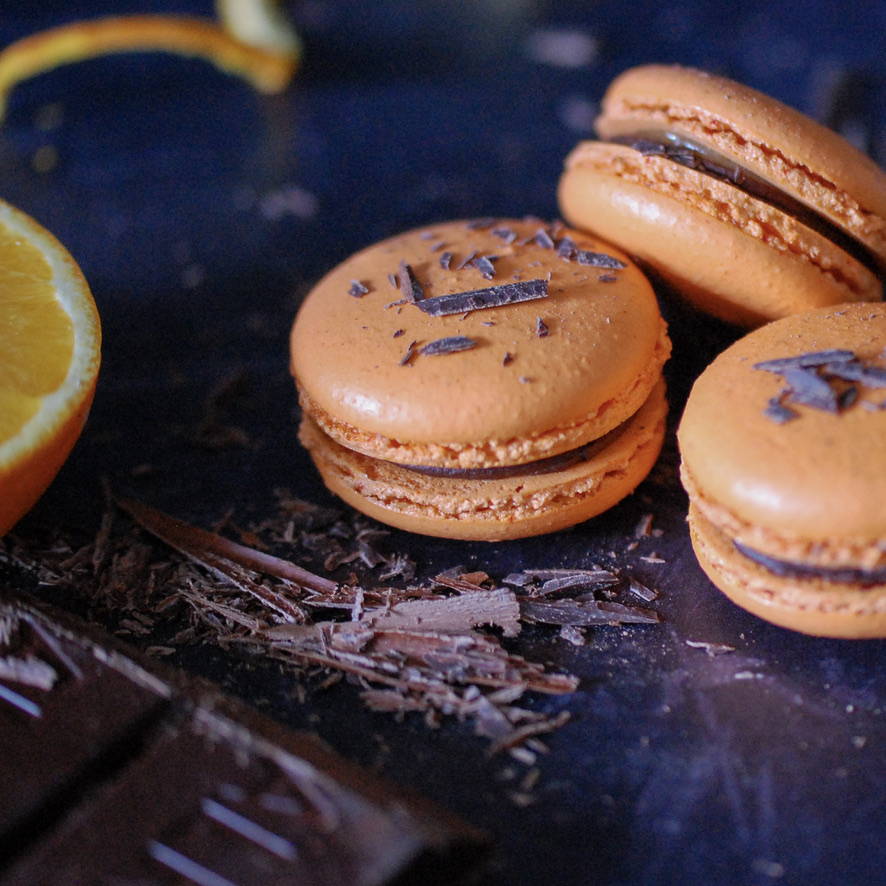 Our signature smooth dark chocolate ganache is paired with fresh orange curd with honey overtones.
A citrus lemon and lime curd filling, sharp, smooth, and ultra zingy.
Fresh zingy lime with a subtle hint of basil.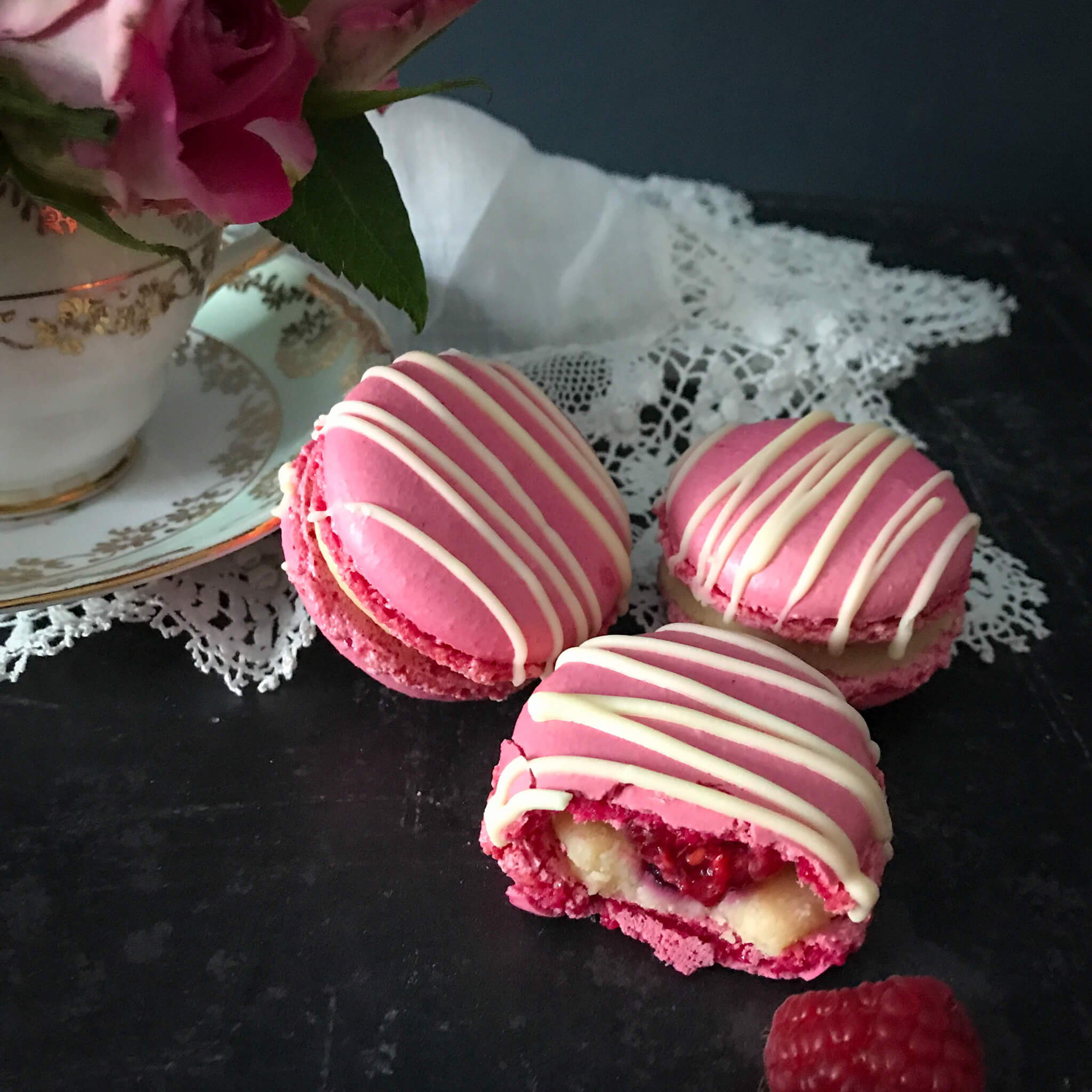 Lychee, Rose and Raspberry
A delicate lychee cream with hints of rose with a fruity raspberry centre.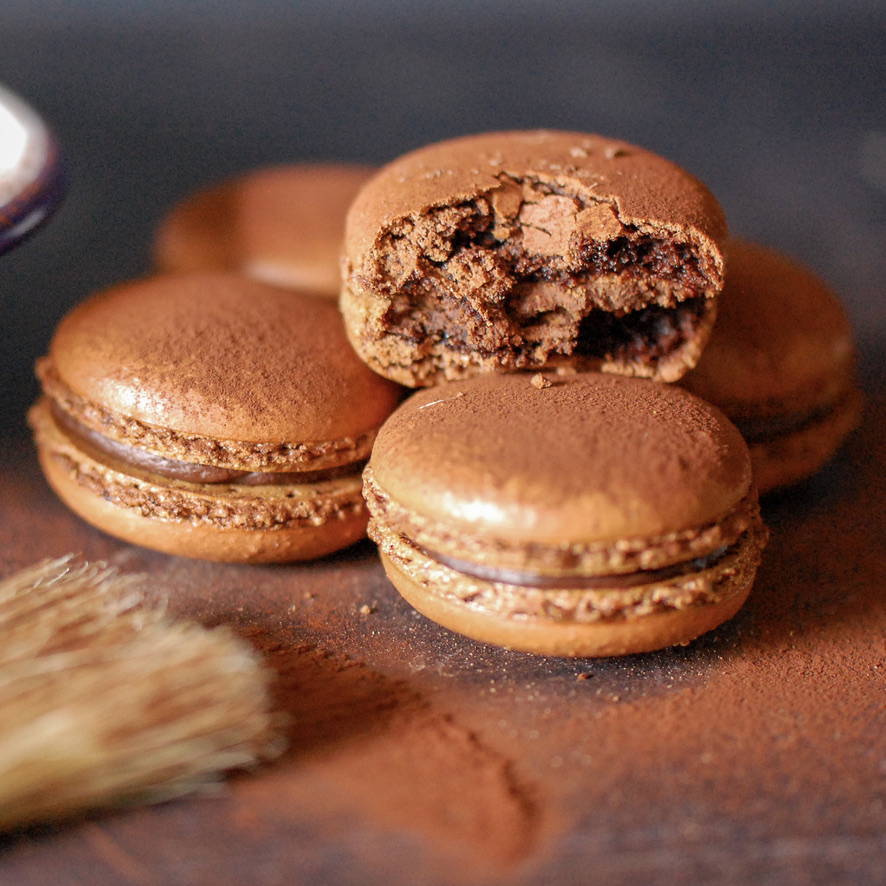 A smooth and rich dark chocolate ganache with 70% cacao.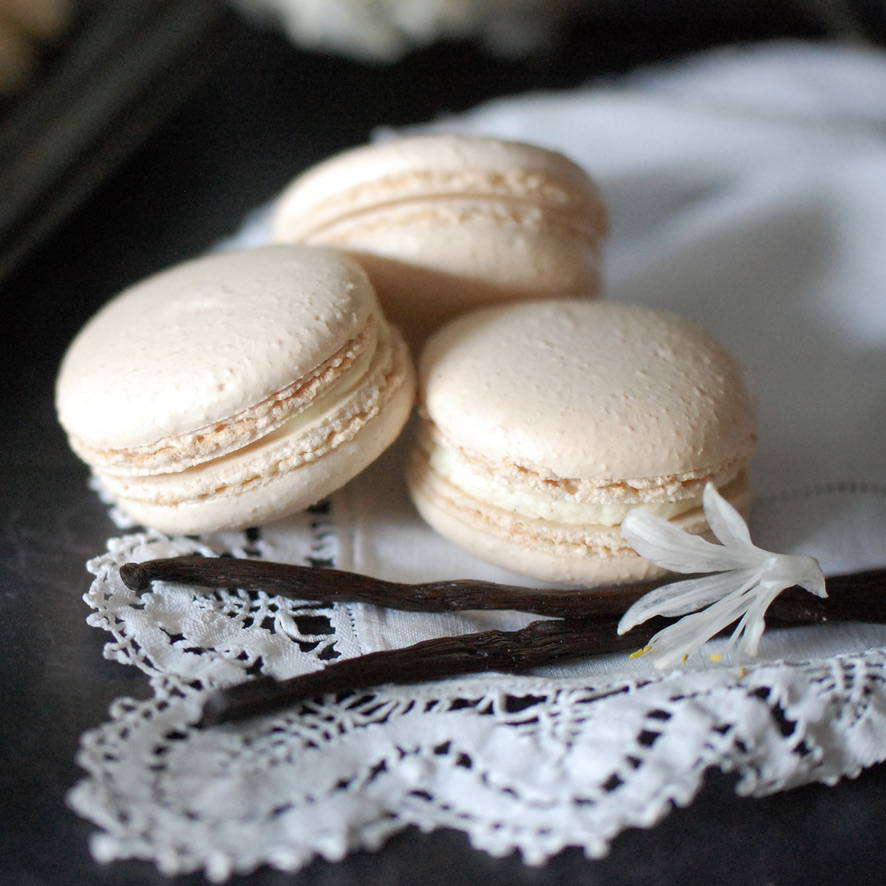 The light delicate flavour of vanilla beans infused with our creamy white chocolate ganache.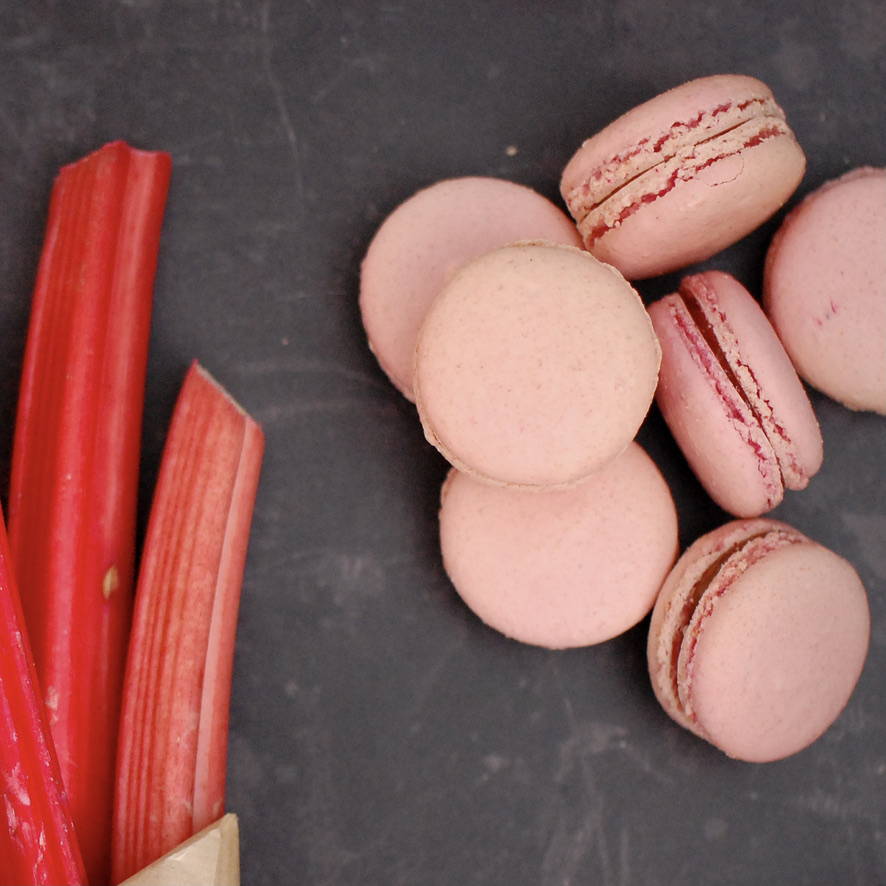 Gorgeously sweet rhubarb paired with Vanilla beans, a perfect little tart without a hint of tartness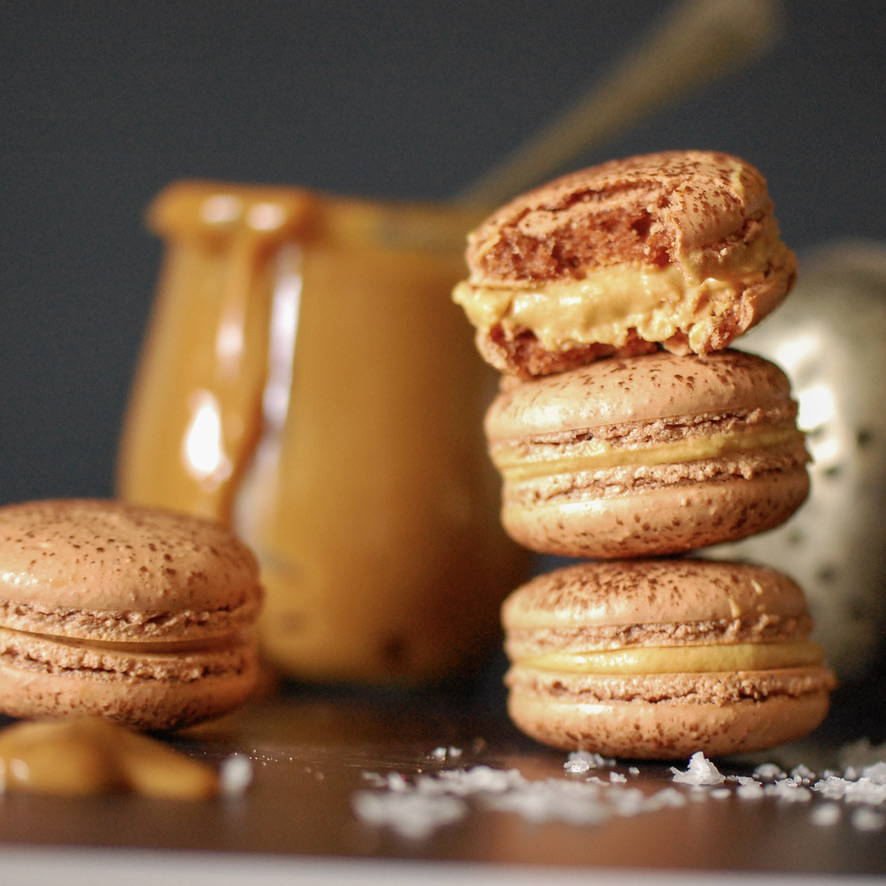 Indulgent caramel with flakes of Maldon sea salt.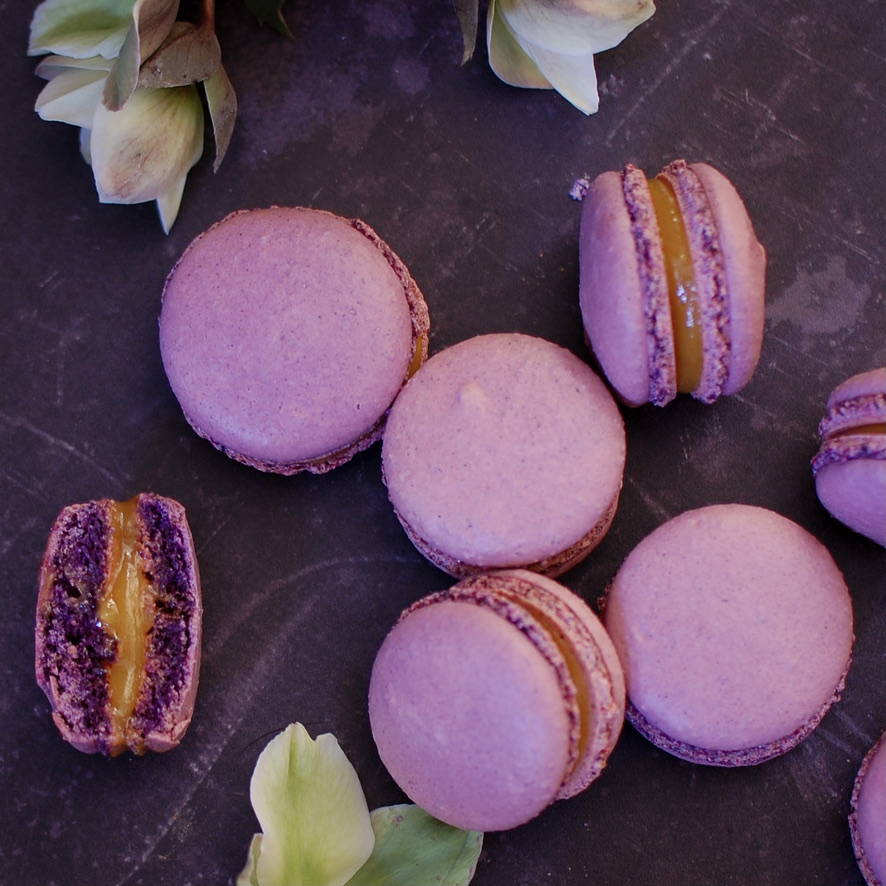 Velvety lemon blended with tangy passion fruit.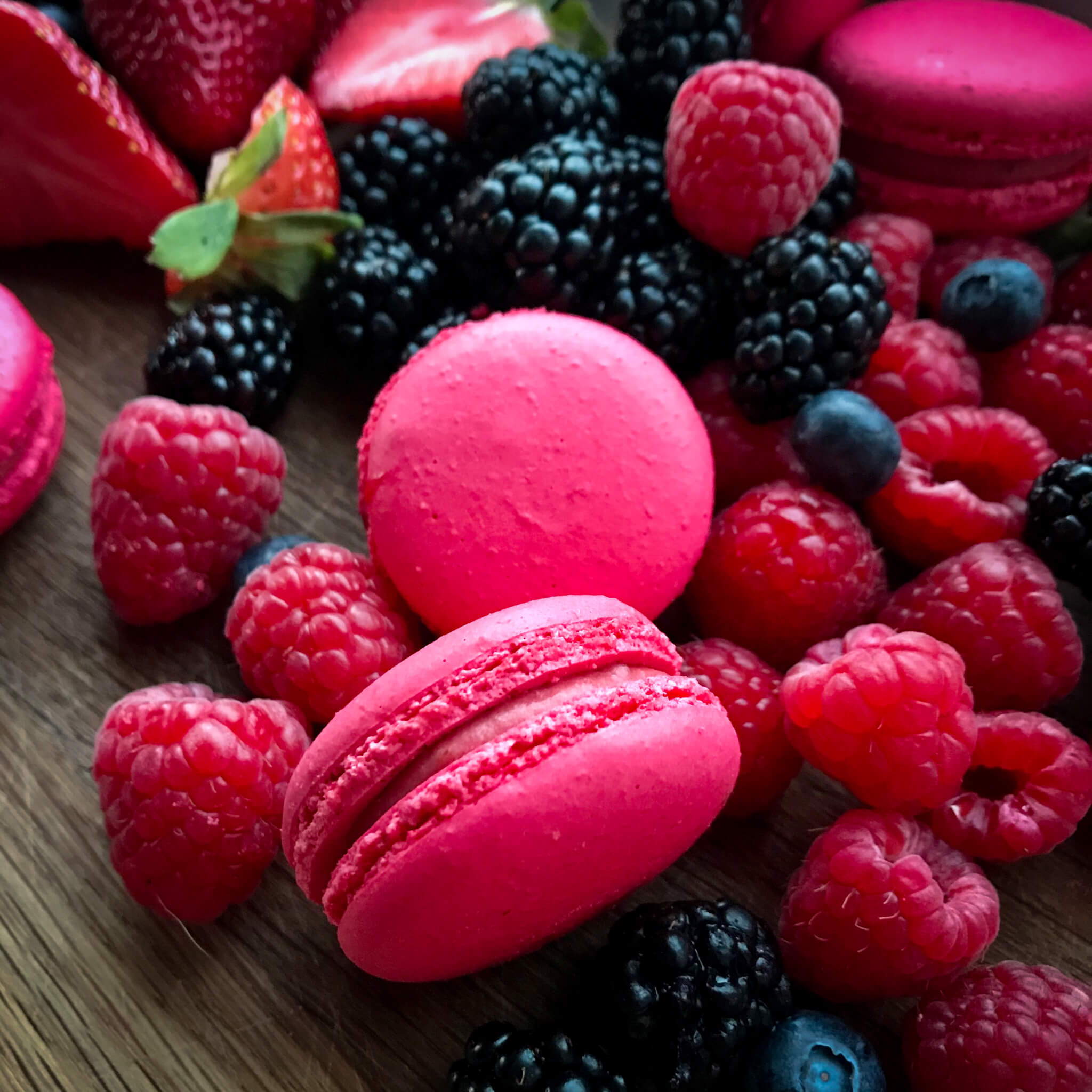 Deliciously ripe summer berries with a smooth mascarpone cream.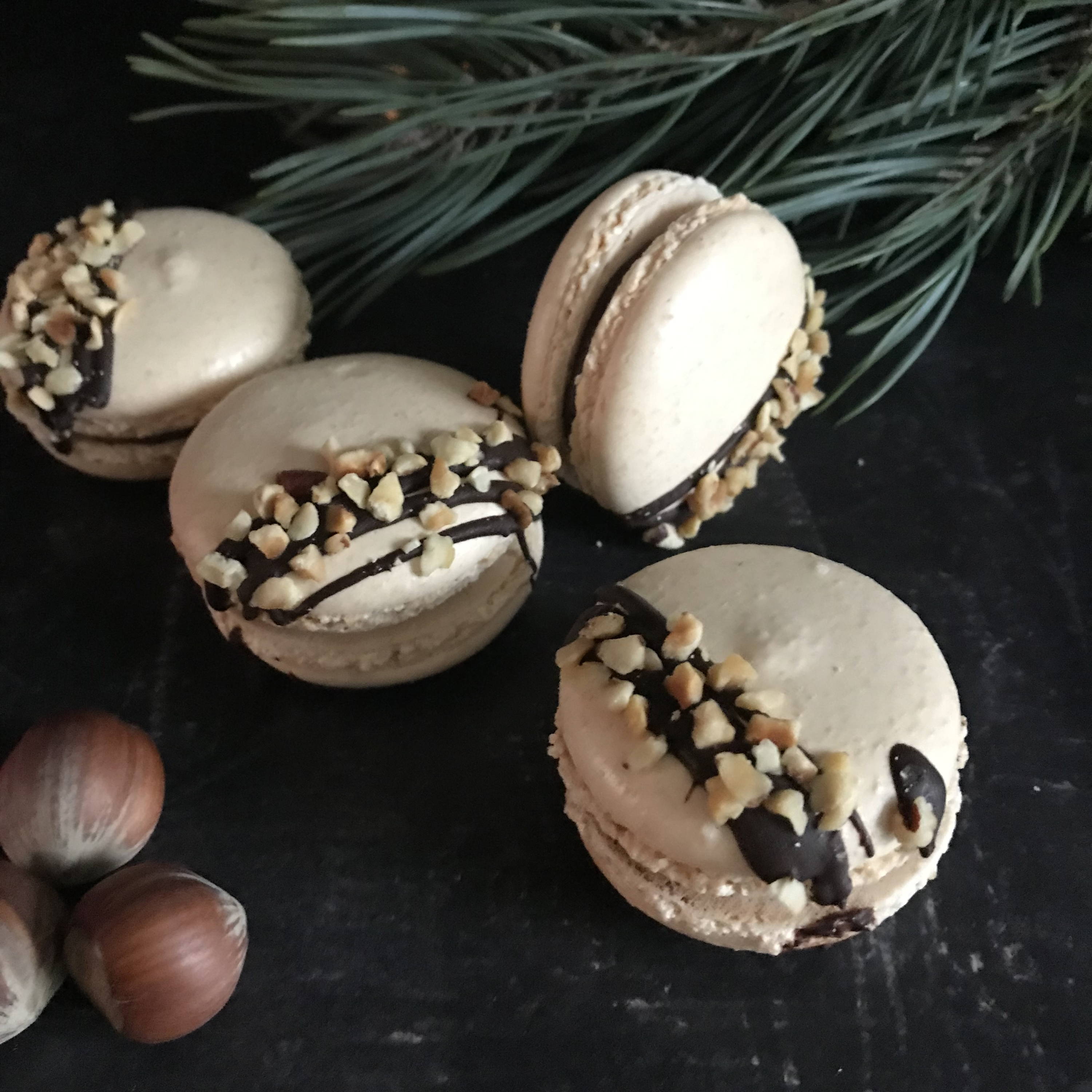 Hazelnut praline blended with a milk chocolate ganache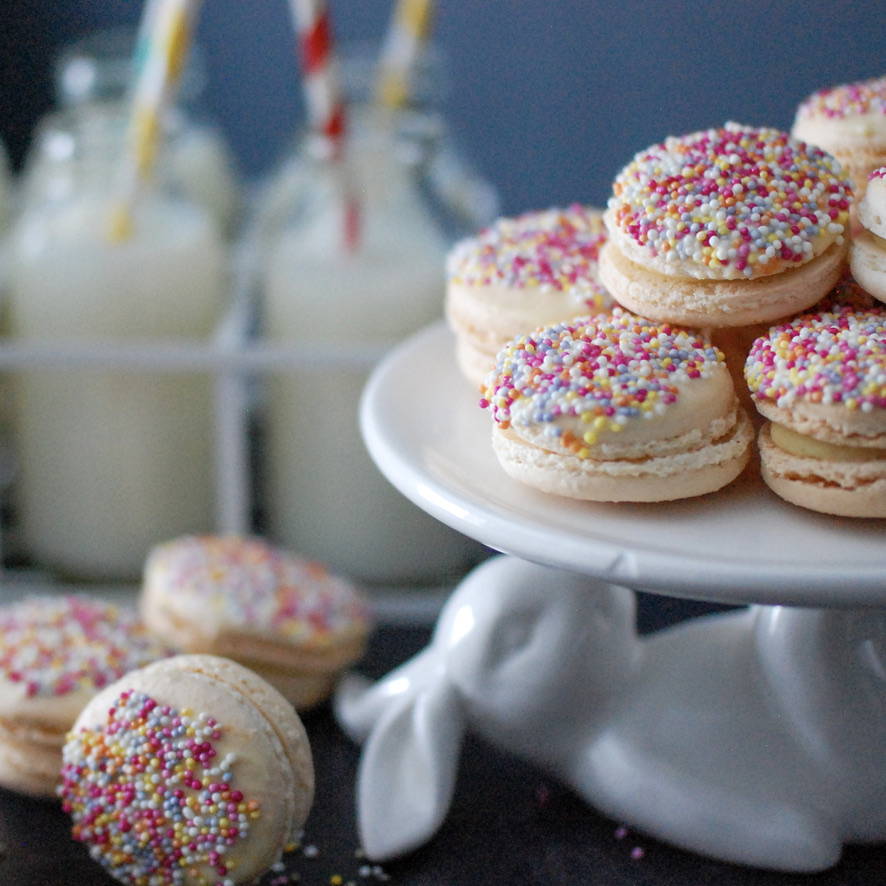 Our signature creamy white chocolate ganache, with hundreds and thousands sprinkles.
A true classic. A creamy ganache made with chunks of real pistachio.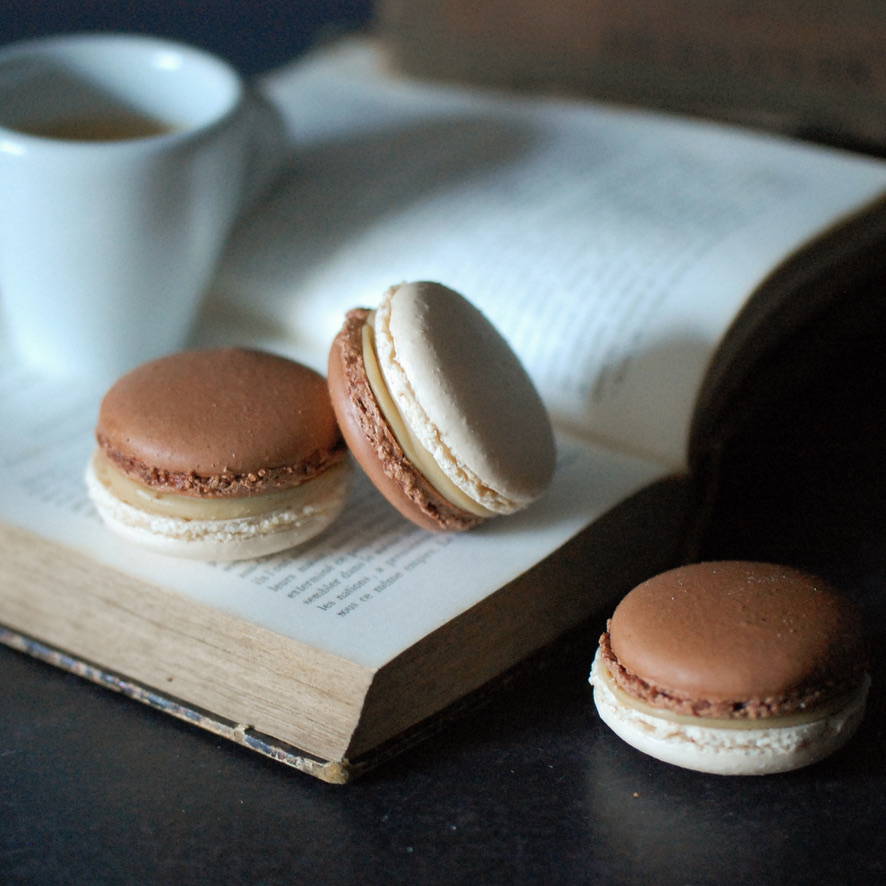 Creamy espresso ganache mellowed with a dark chocolate centre makes this a coffee lovers dream.
A citrus lemon zest curd filling, sharp, smooth, and ultra zingy.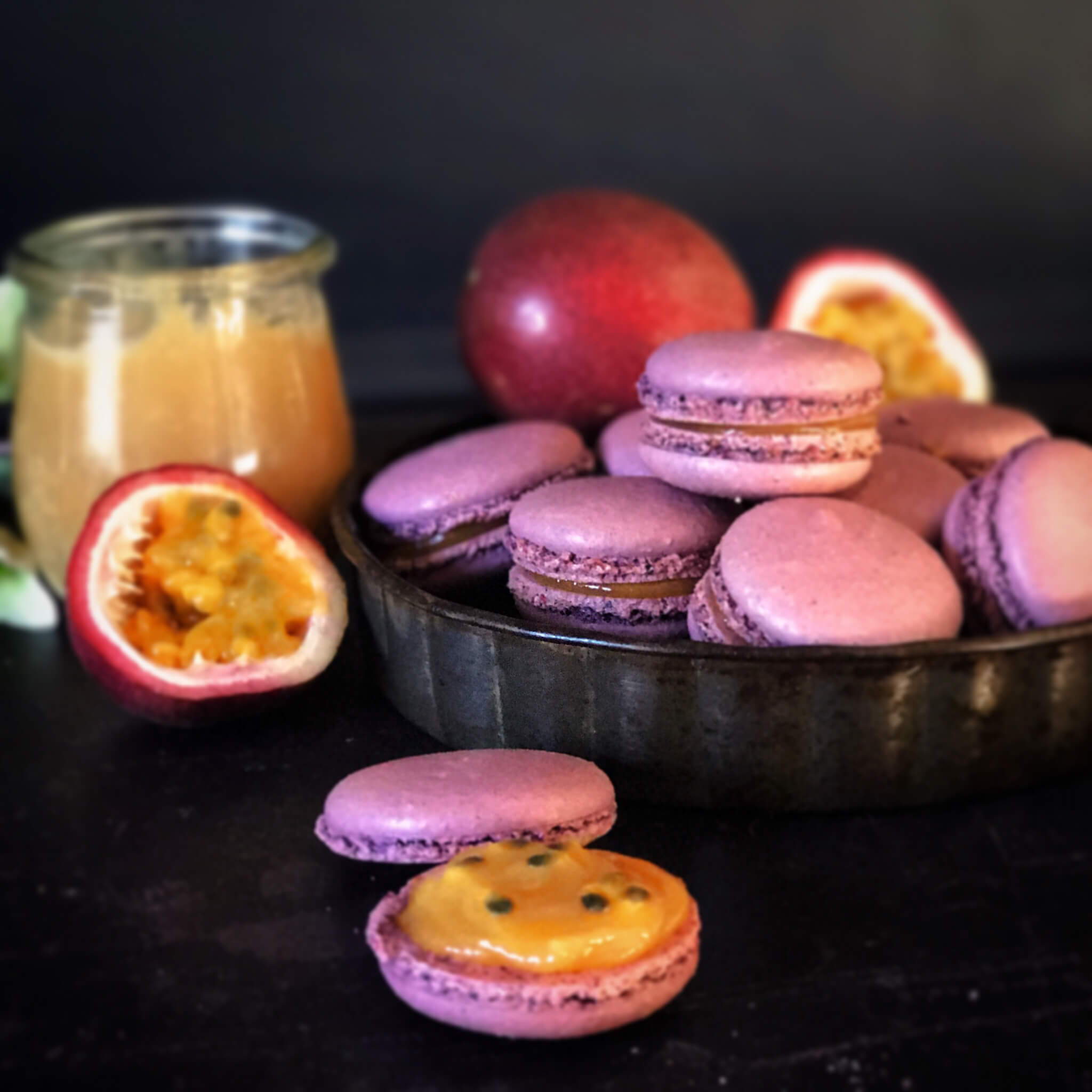 Deliciously smooth mango and passionfruit cream with a tangy passionfruit centre.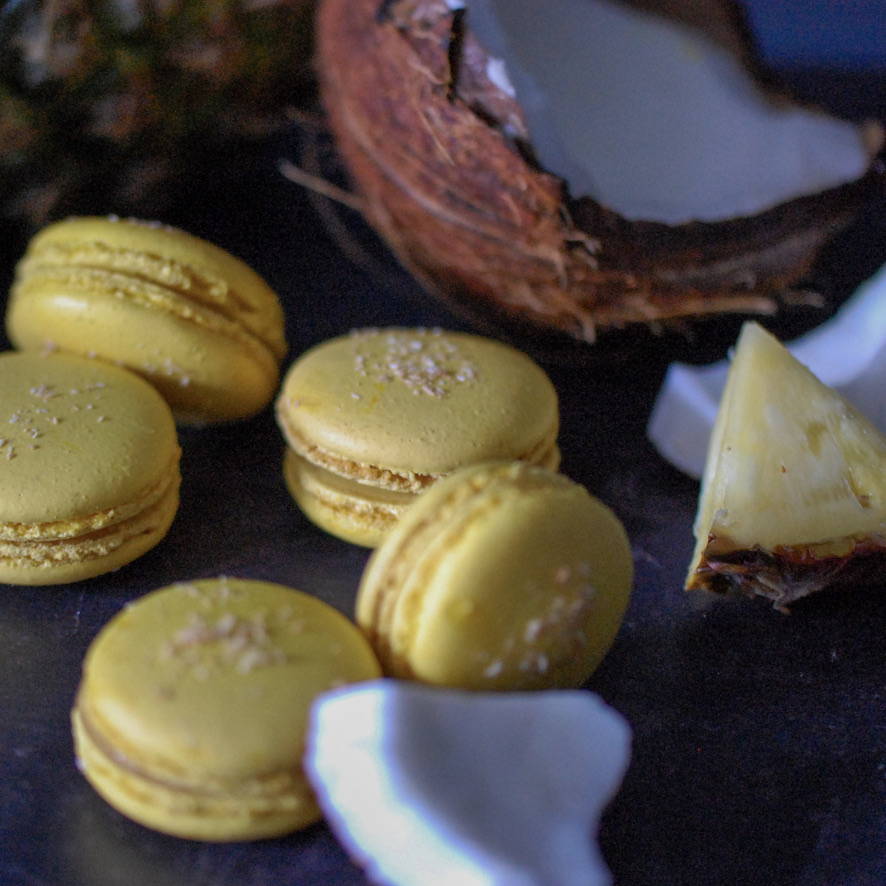 A cocktail of pineapple and coconut liqueur curd.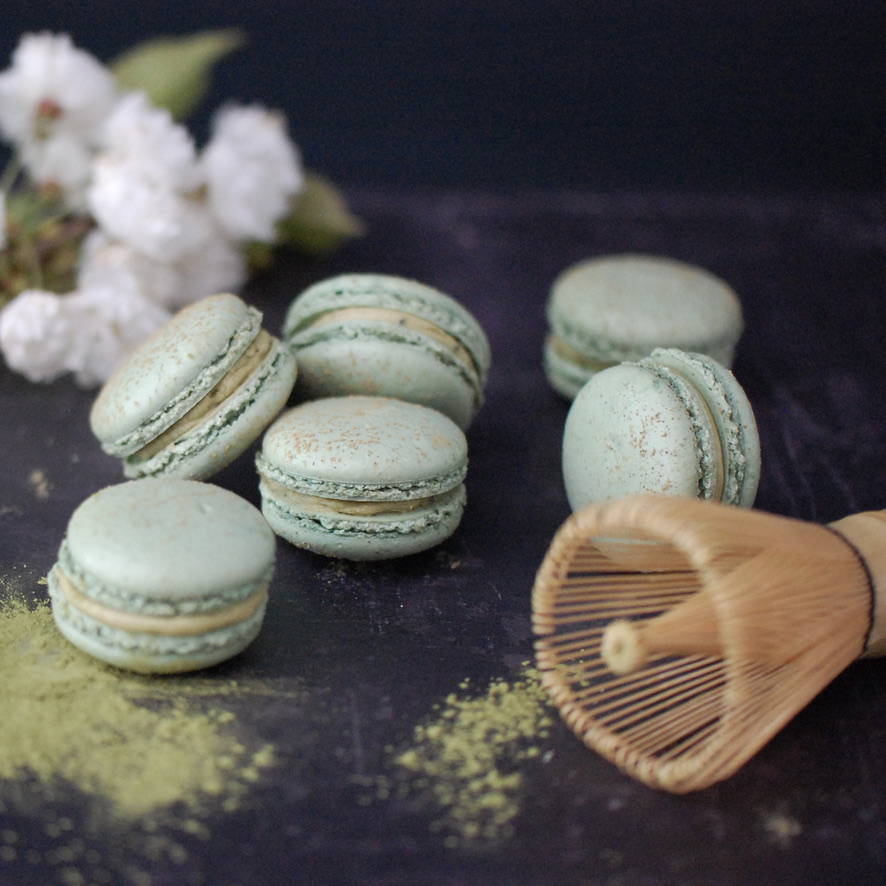 Japanese green tea has been expertly blended to create a delicious ice cream flavour.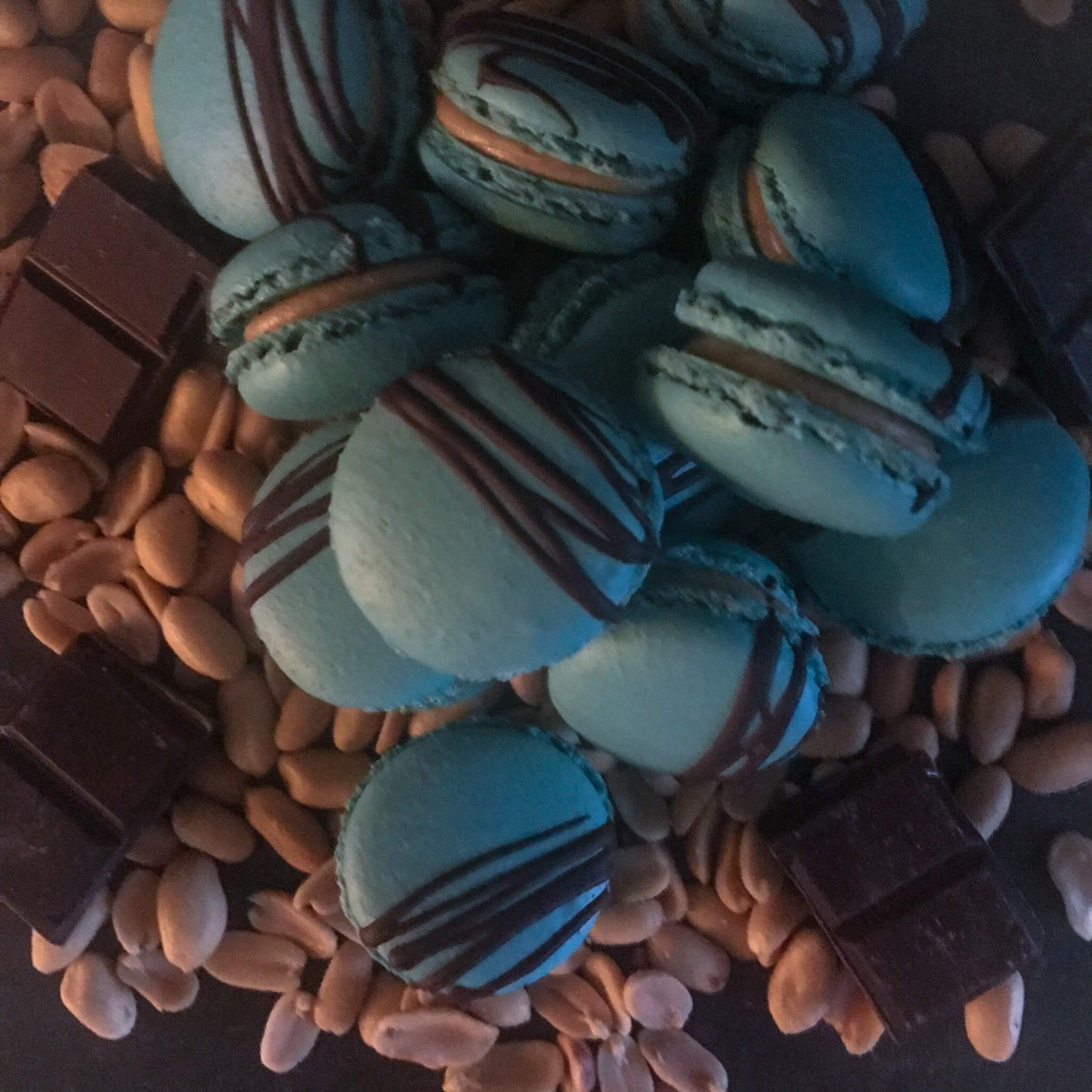 Peanut butter and chocolate
Smooth creamy peanut butter with a dark chocolate centre.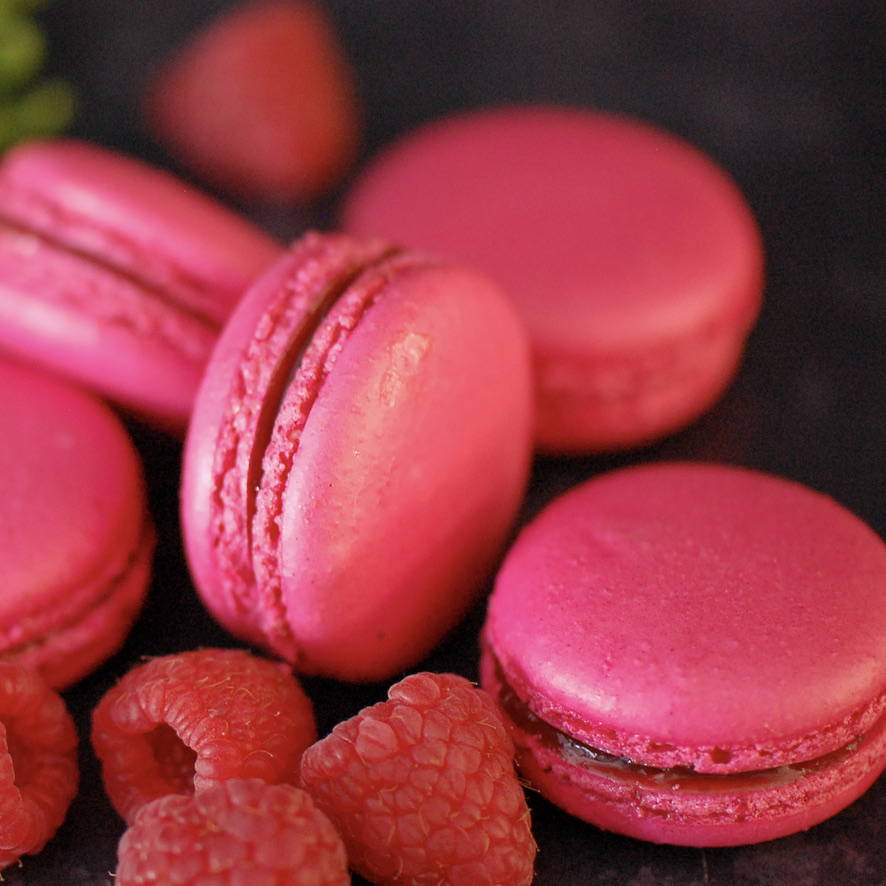 Really, really rich raspberry curd.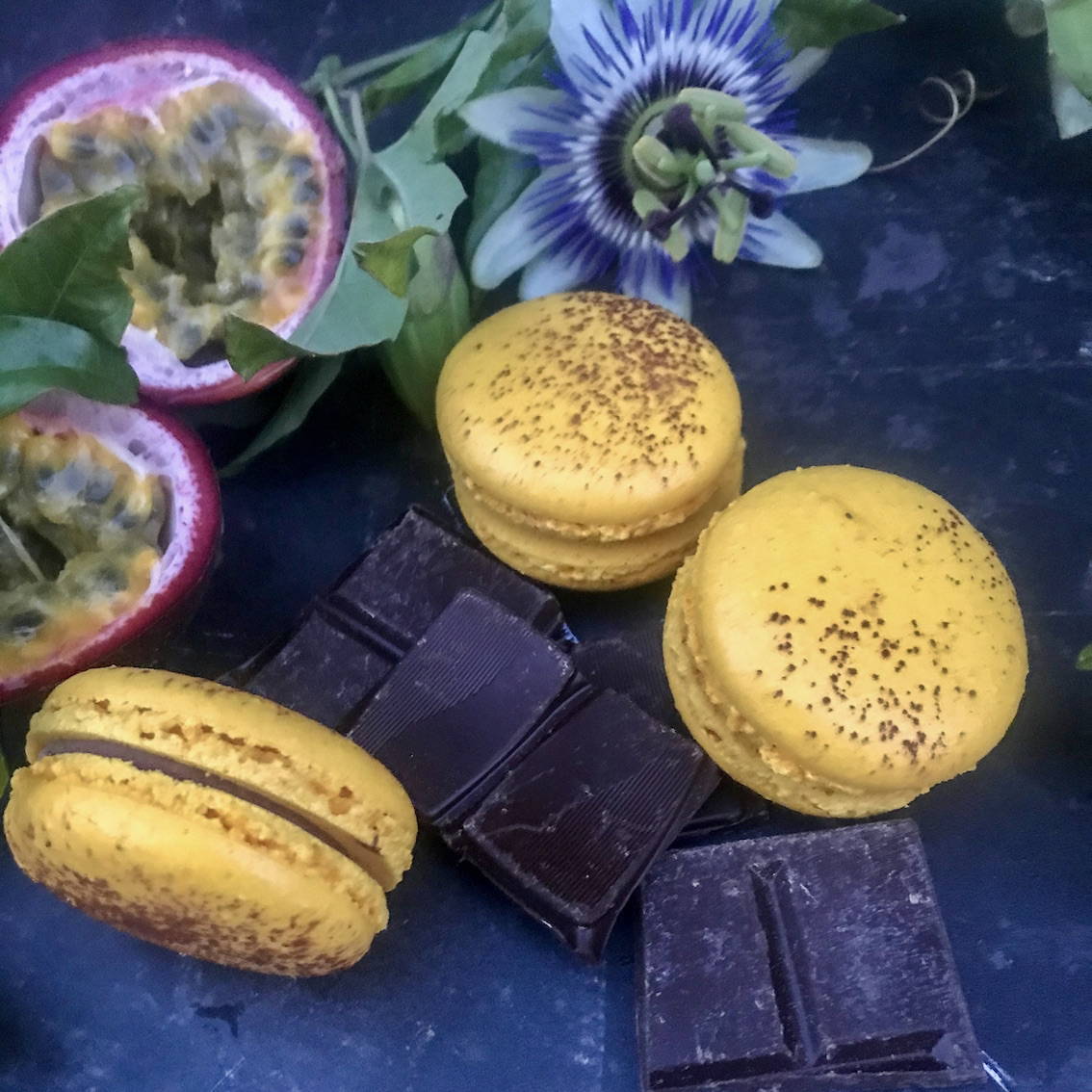 Milk Chocolate and Passionfruit
Deliciously smooth milk chocolate ganache expertly blended with passionfruit puree.
The seasons come and go, so do these flavours. We are happy to bring them back for bespoke orders with a minimum order quantity of 30 macarons.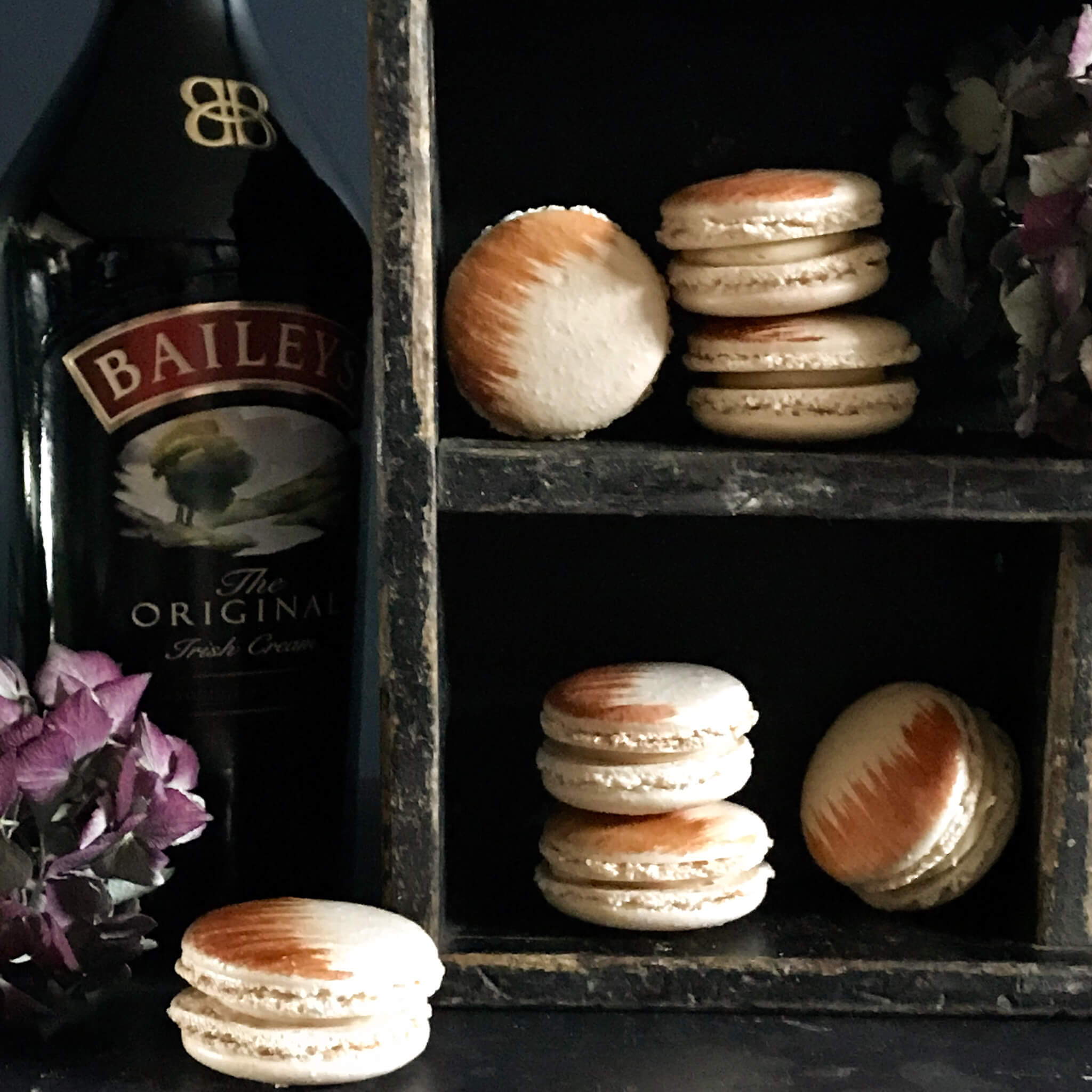 Baileys Original Irish cream liqueur with subtle hints of vanilla, chocolate and Irish whisky.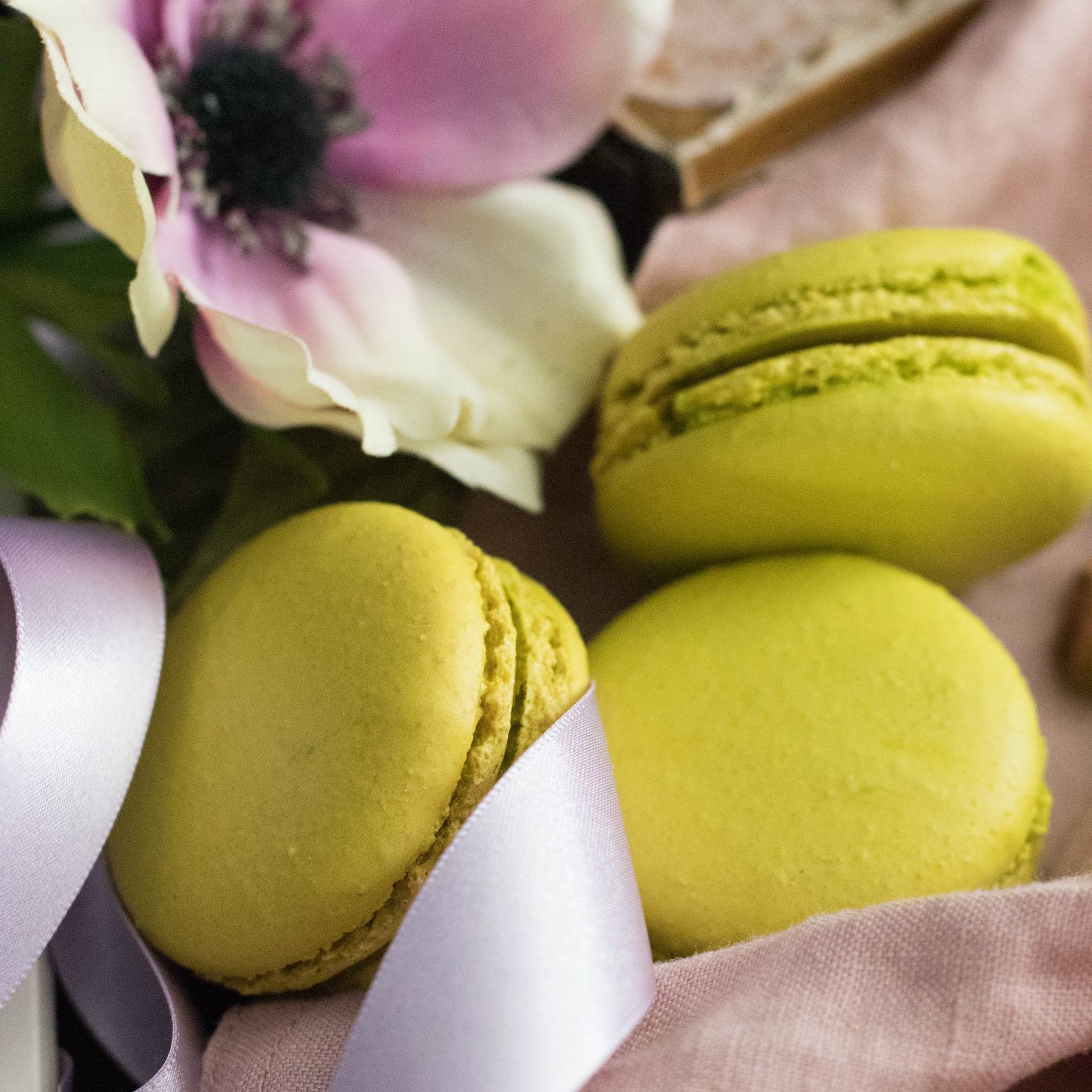 G and T with ice and a slice. No ice in this case, but a delicious lemon curd with Gin and Tonic!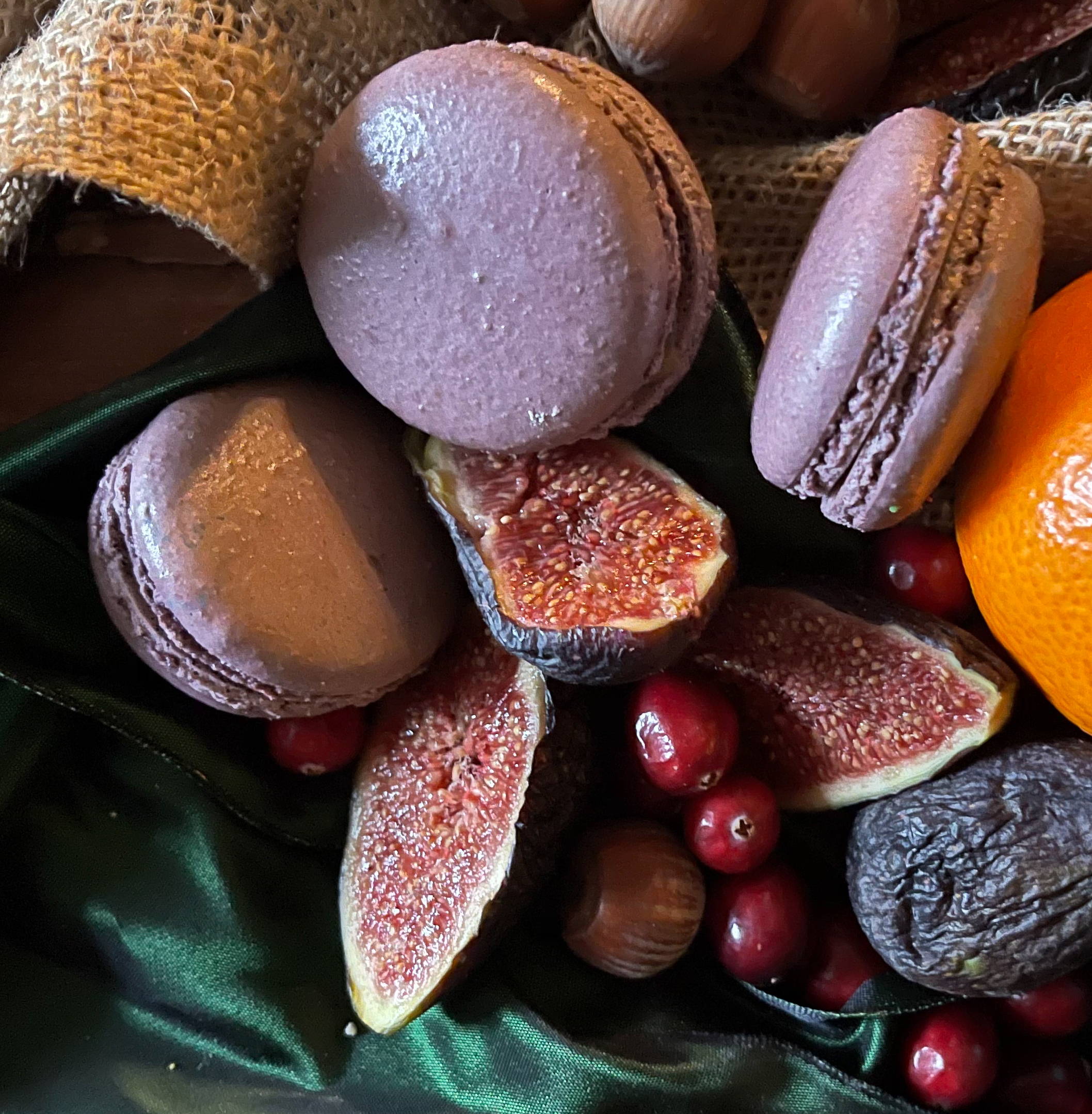 A creamy fig cream curd with a zingy orange centre, a seasonal delight.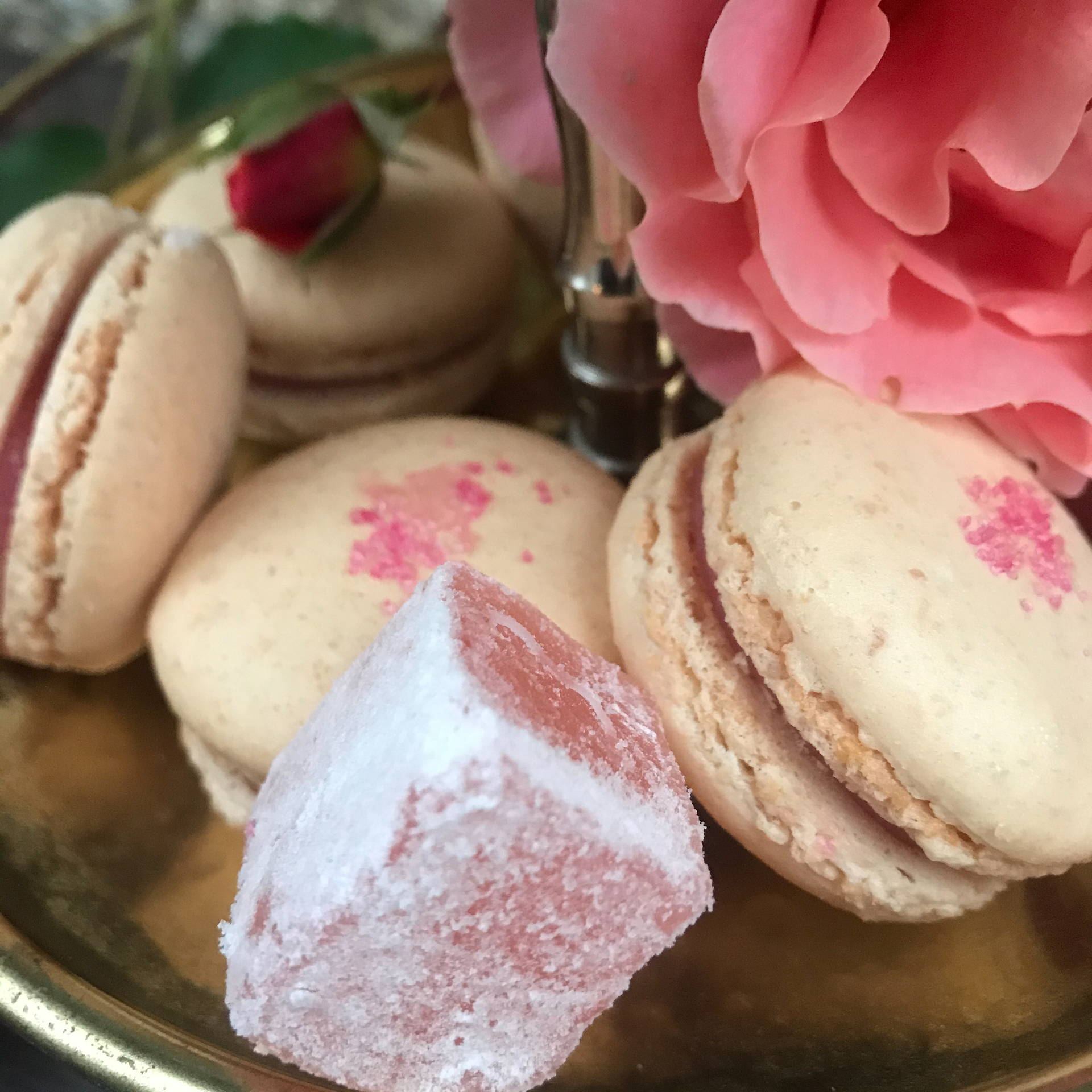 Deliciously scented with rose water, this creamy curd filled is absolute delight.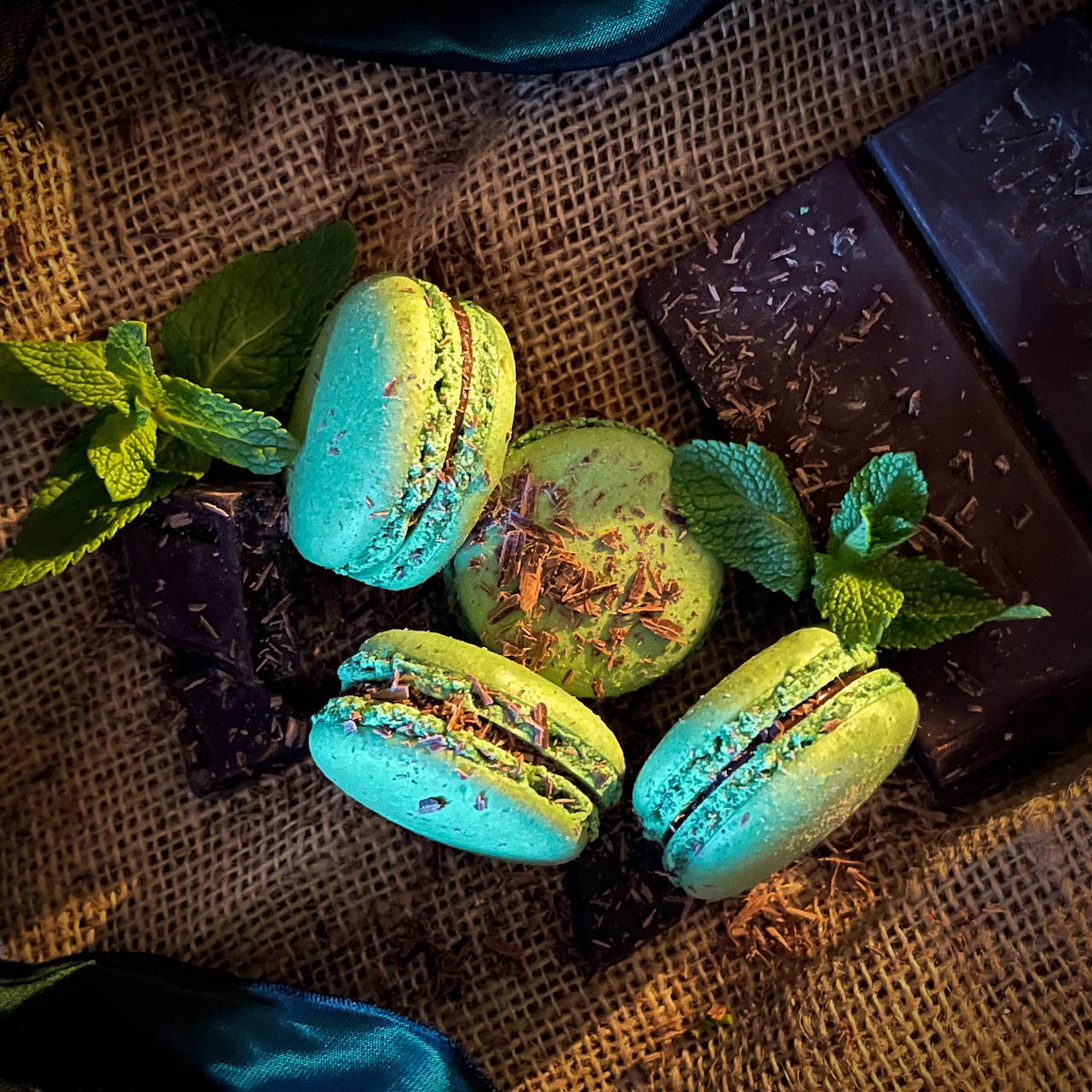 Our darkest chocolate infused with a mint syrup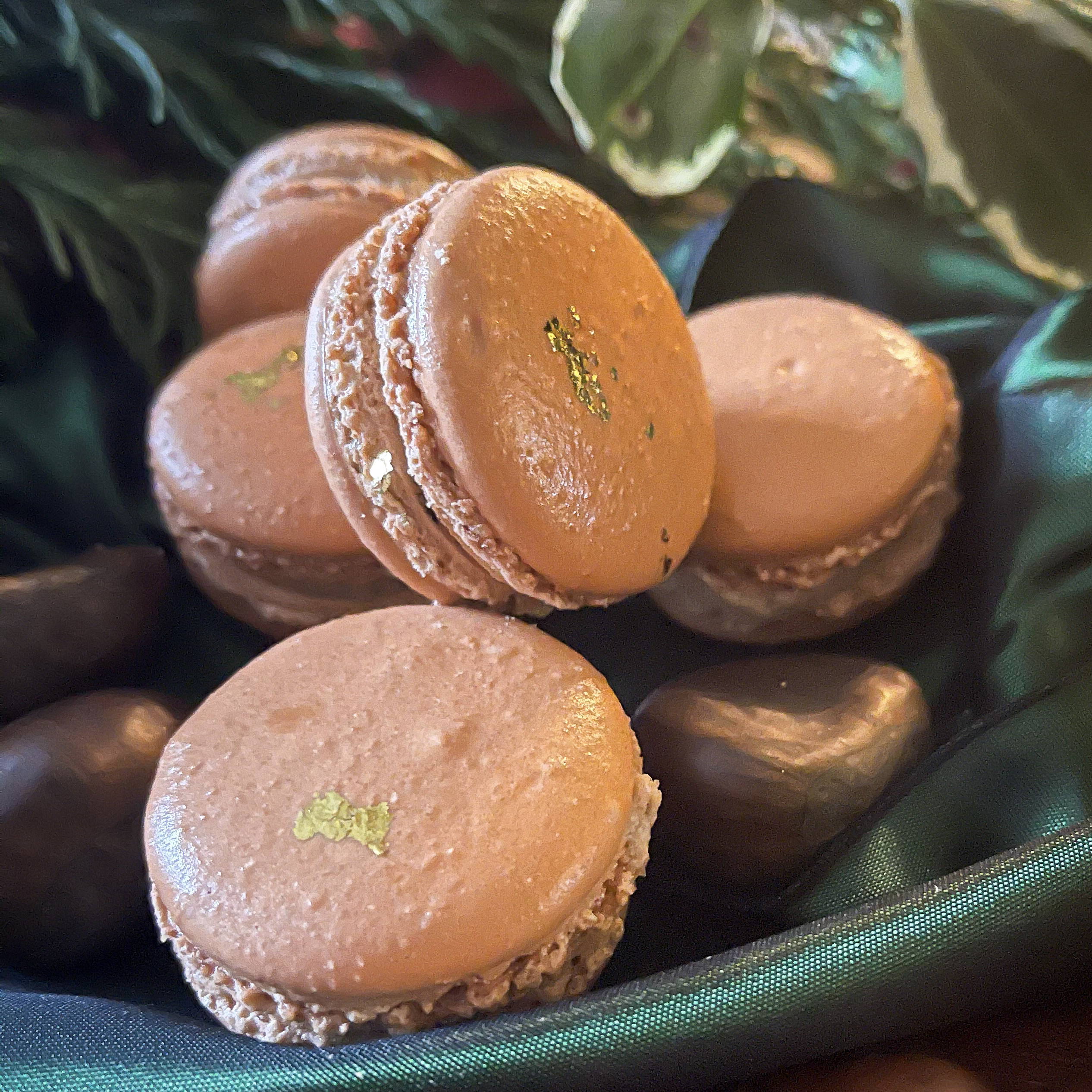 Candied sweet chestnut pieces in a whipped chestnut cream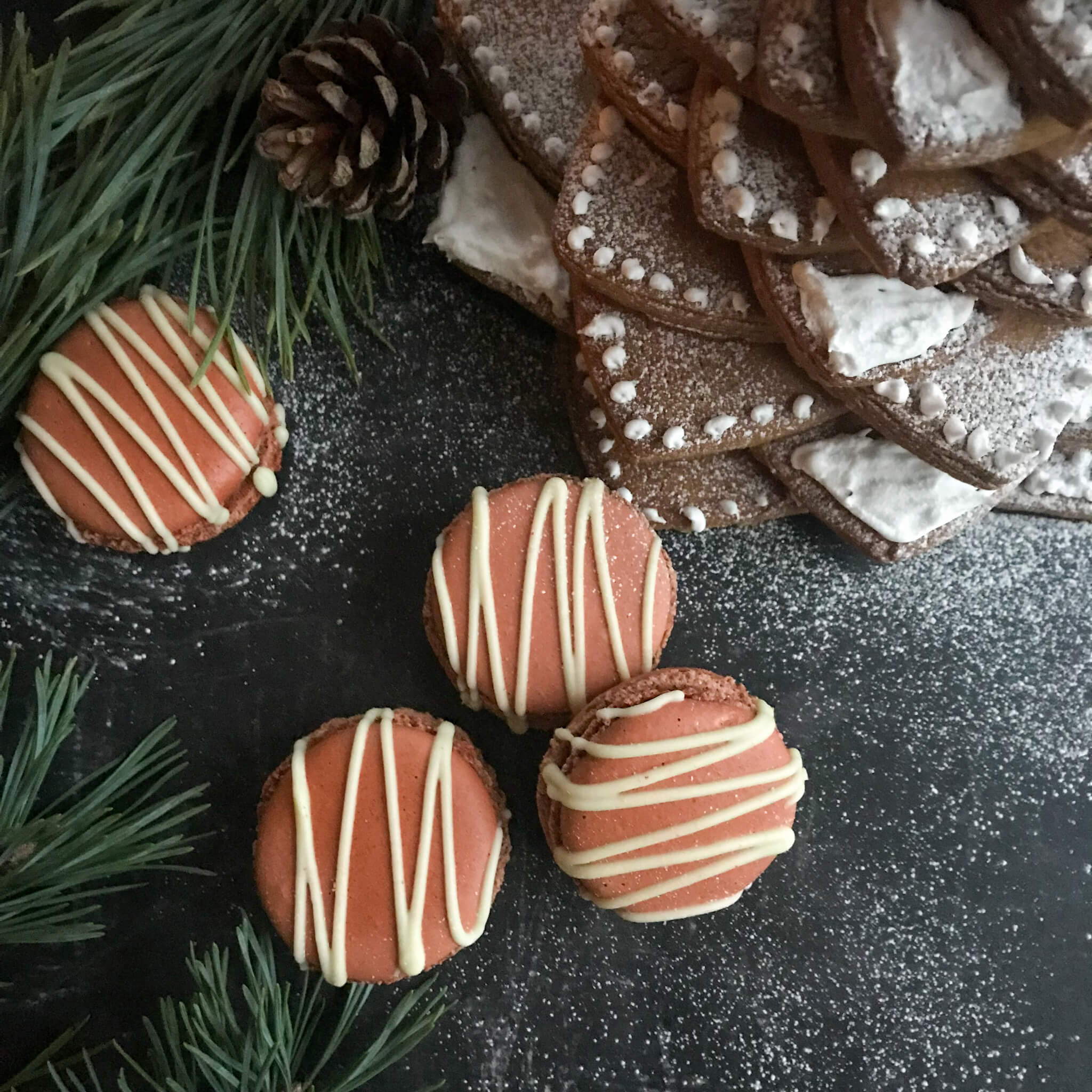 Hazelnut praline blended with a milk chocolate ganache
A delicious velvety apple curd swirled with toffee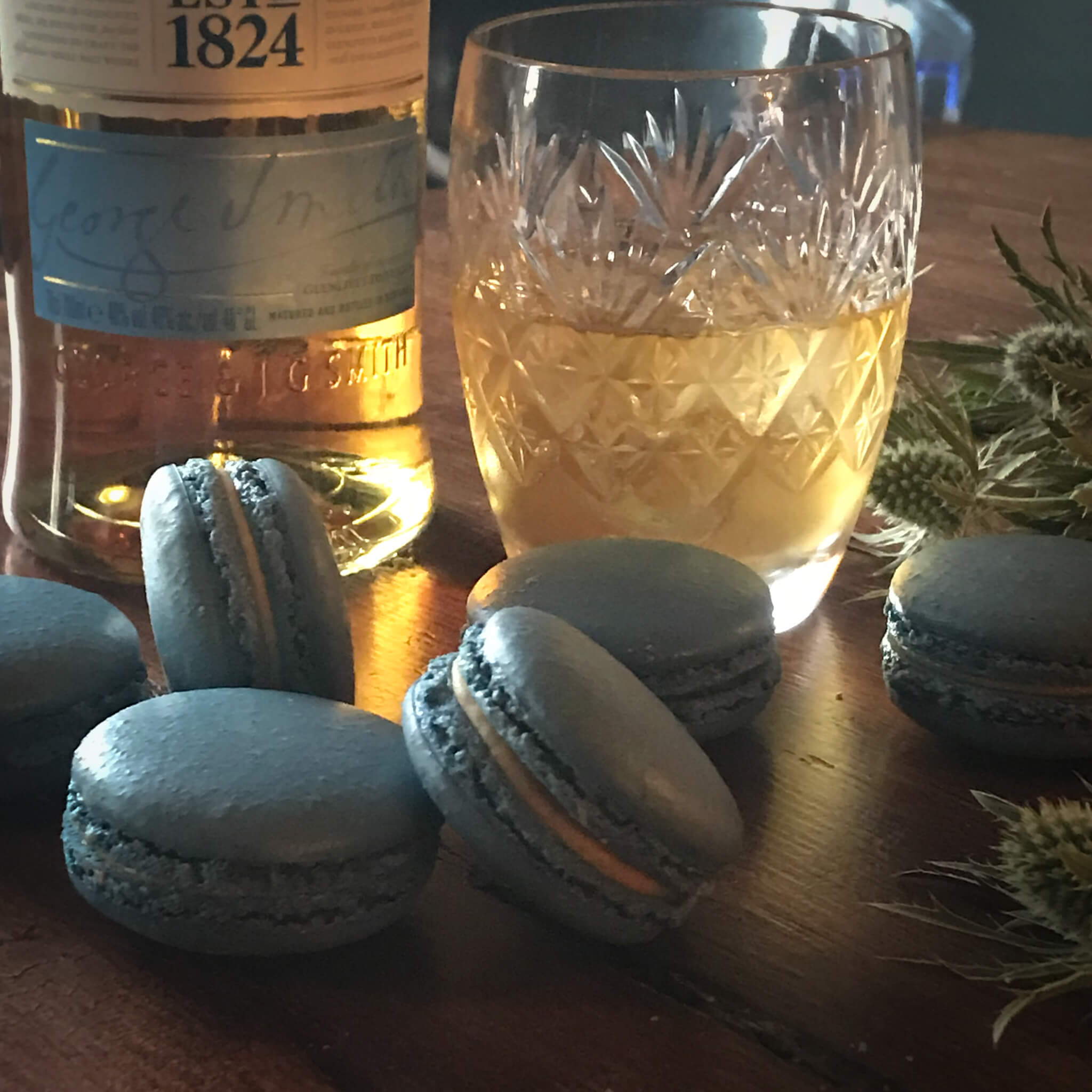 Our classic caramel laced with Glenlevit Single Malt whisky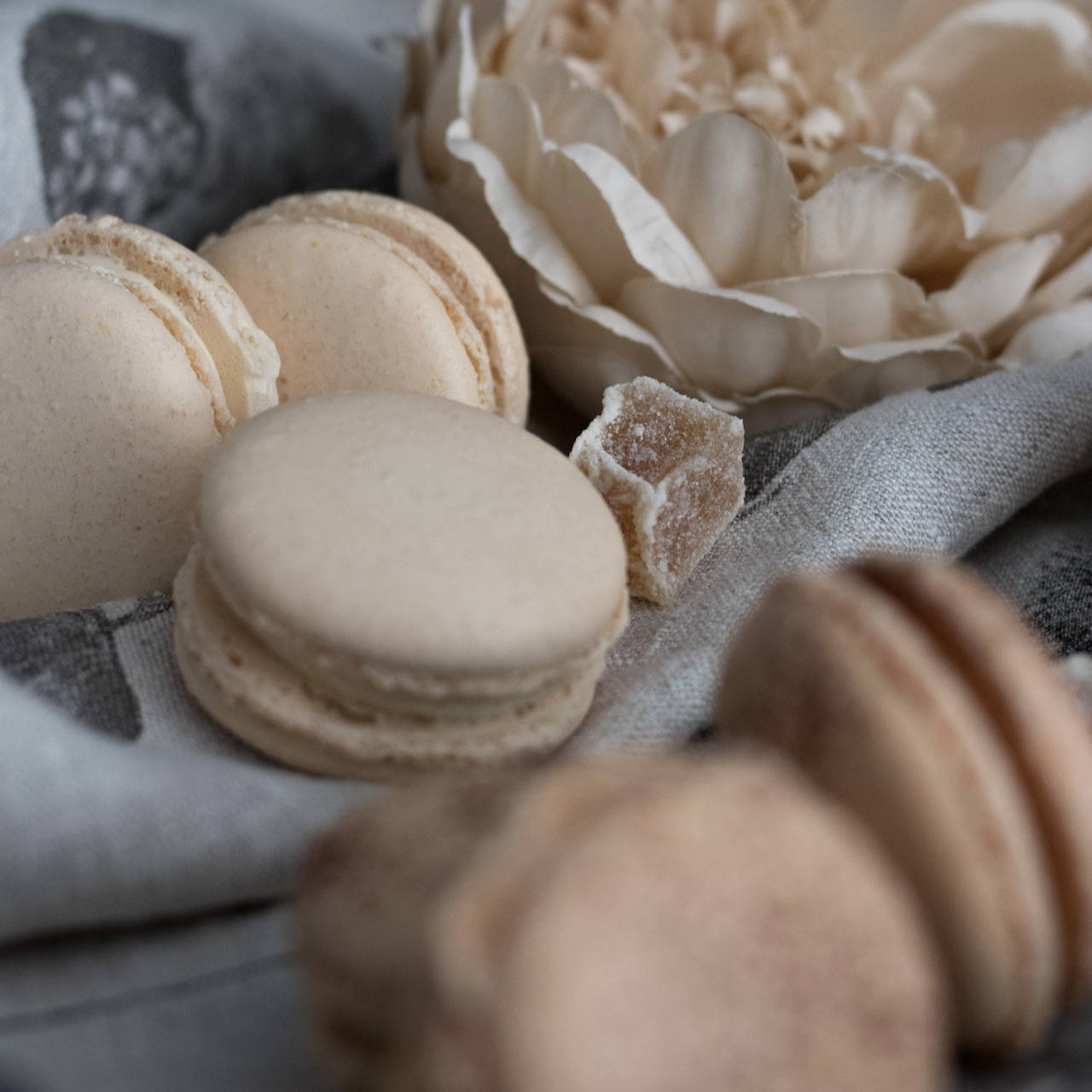 Pontefract liquorice cakes blended into a smooth cream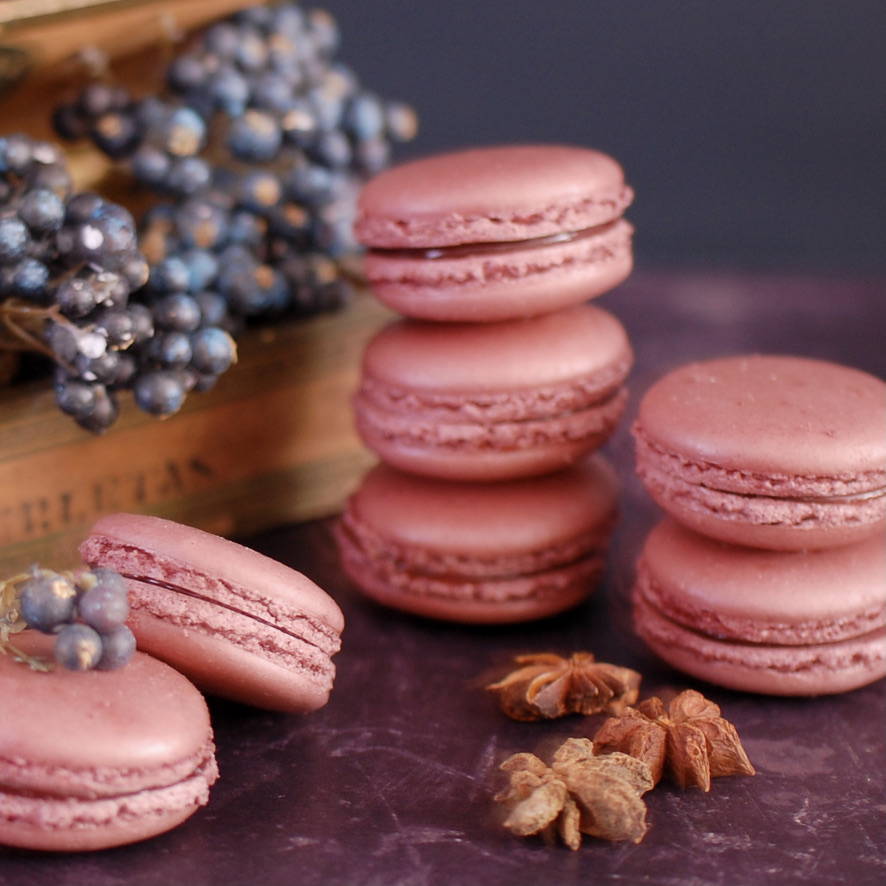 Blackcurrant and Star Anise
Bursting with fruit and a hint of aniseed.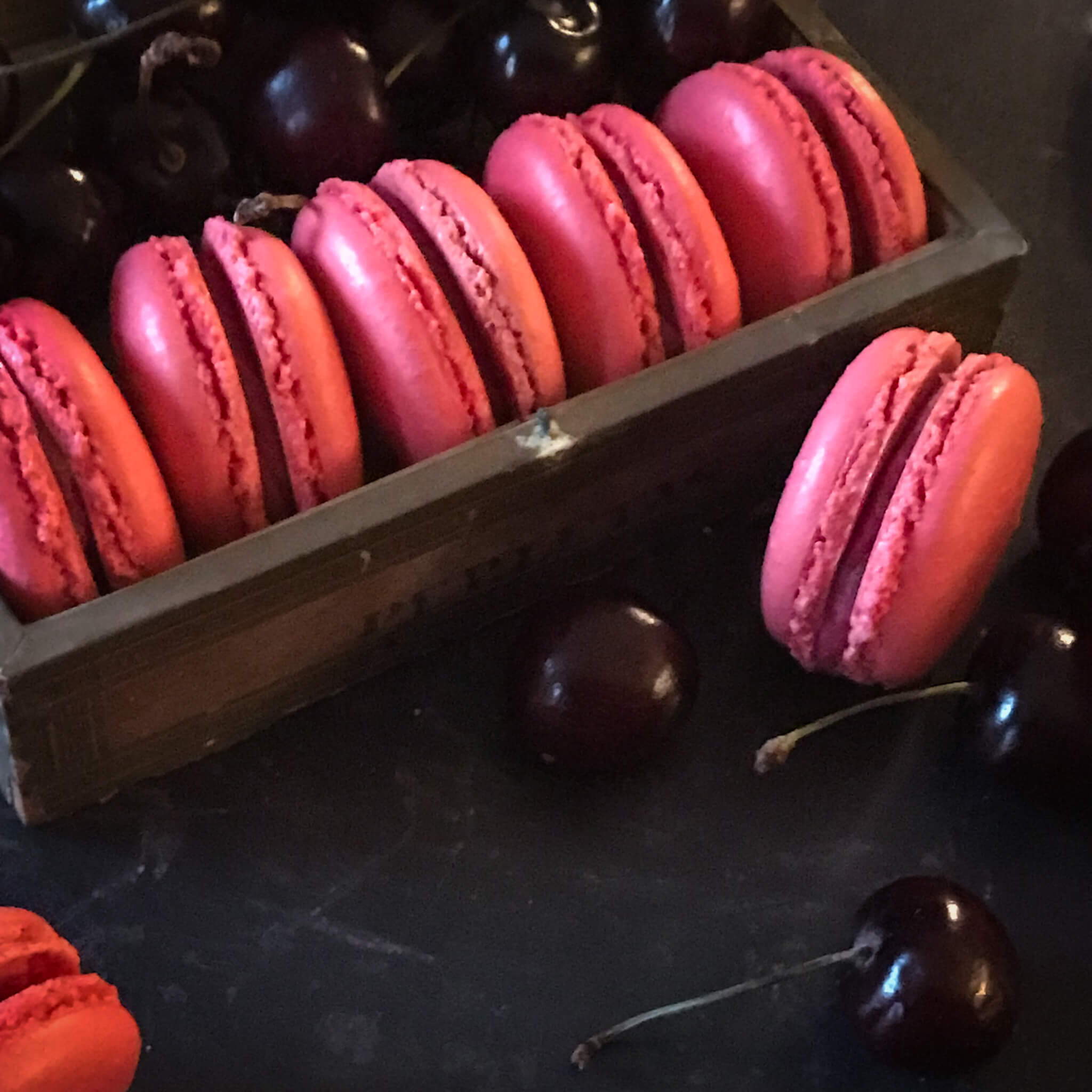 Morello cherry cream with a dark cherry centre, double delicious.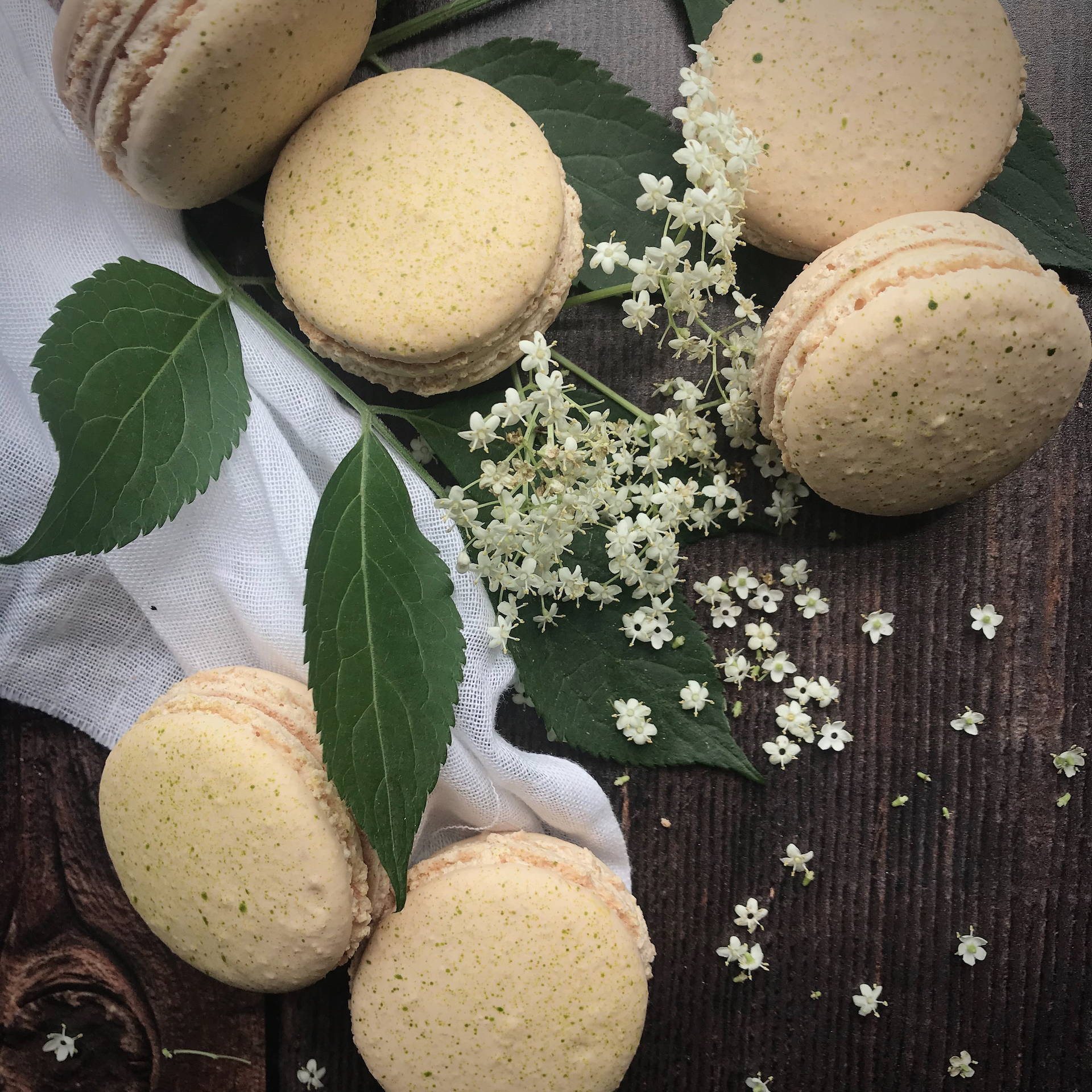 A delicately creamy elderflower curd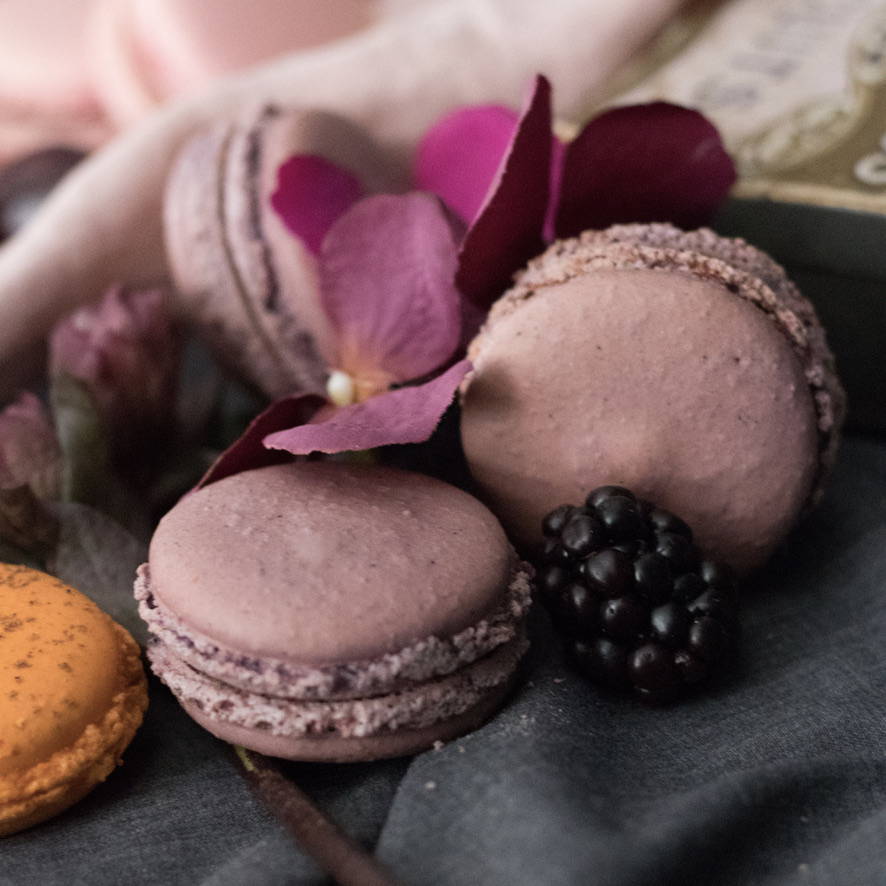 A traditional festive tipple turned into an aromatic creamy filling.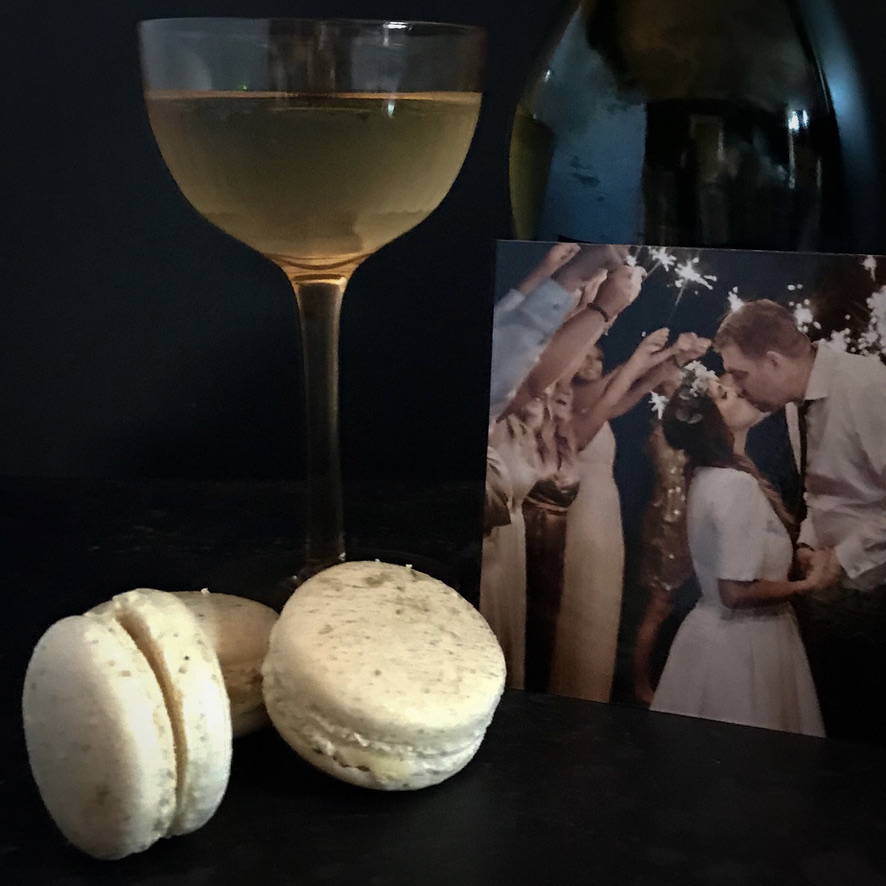 An elegantly flavoured champagne cream filling.
Allergens: Milk, nuts ( almonds), egg whites